I am dealing with figuring out an allergy to gluten, so I am avoiding grains right now. Quinoa is great since it is gluten free! 
🙂 This is a quick side to put together. Enjoy!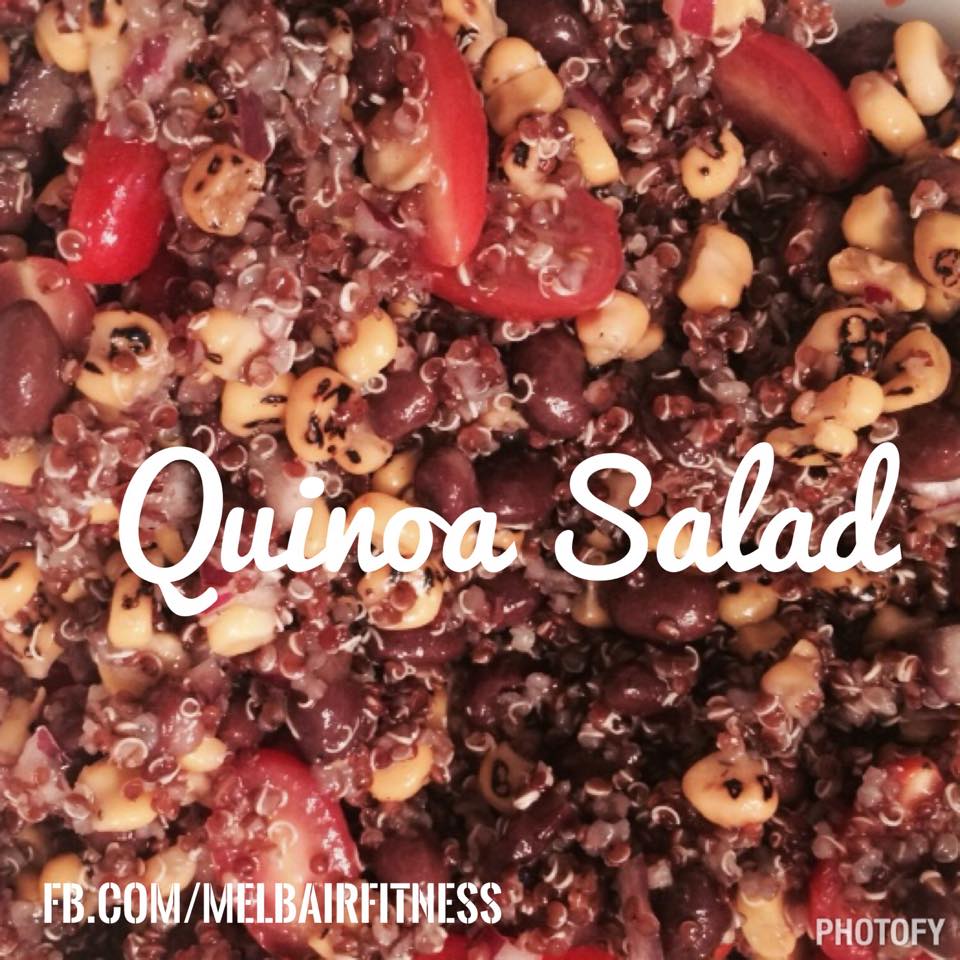 Quinoa Salad
A great gluten free dish that tastes delicious warm or cold. Great for lunch leftovers or a dish to bring to a gathering.
Author:
www.bairnecessity.com
Ingredients
1 cup Red Quinoa, cooked with broth
2 cups chicken or vegetable broth
1-15 oz. can black beans, drained and rinsed
2 cups roasted corn kernels
1 avocado, cut into ½ inch pieces (we didn't use this this time around)
1 pint grape tomatoes, halved
½ cup red onion, finely diced
¾ cup Italian salad dressing (I used Bragg ginger & Sesame)
¼ cup olive oil
Sea salt & pepper
Instructions
Cook quinoa with broth according to package directions. While quinoa is cooking, combine beans, corn, avocado, tomatoes and onion. Top with salad dressing and toss gently. Add salt and pepper to taste. Set aside.
When quinoa is cooked, toss with olive oil; add salt and pepper to taste. Set aside to cool. When ready to serve, spread quinoa on a large serving platter and top with corn and bean mixture. You can also mix it all together. That is what we did. 🙂
Serves 6 as a side dish.