Since I can remember, my mom and I made these for my classmates growing up during the Christmas season. I would hand them out to all my friends during my school holiday party. The tradition has continued with my children. They get so excited to make these every December. In the past, I was the one that traced, cut and hot glued all the little eyes and noses on BUT this year my girls are old enough and had the patience and excitement to trace, and cut ALL of their mice! It was so much fun watching them so focused. They even laid out all the tiny eyes and noses for me to hot glue once they went to bed. I love creating memories like this!!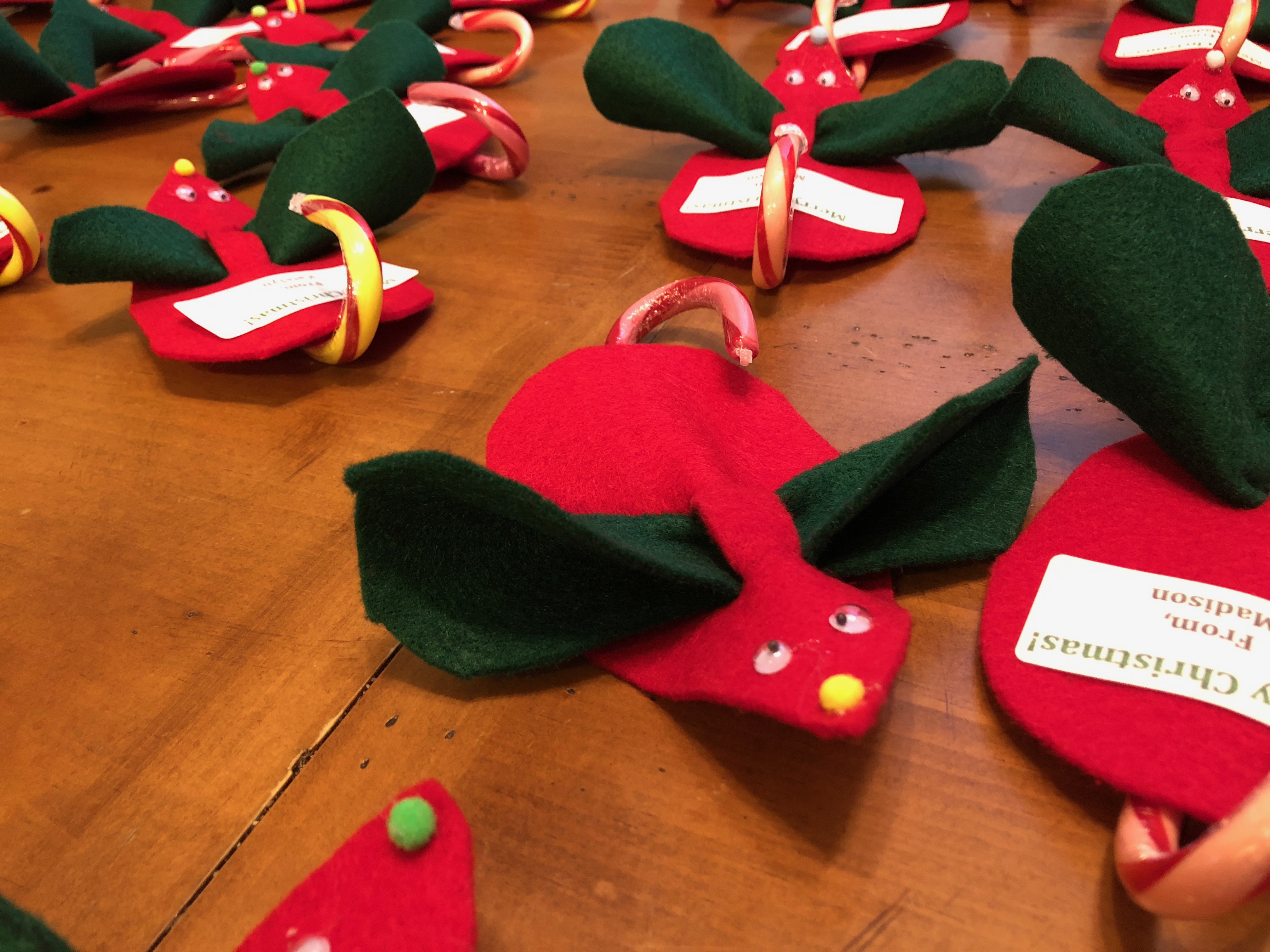 First, you will need some red and green felt, a marker for tracing the body and ears (get the template here), scissors, wiggle eyes, mini pom-pom balls, a hot glue gun and candy canes. I personally am huge on ingredients, so I buy my candy canes at Whole Foods where there is no food colorings in the ingredients.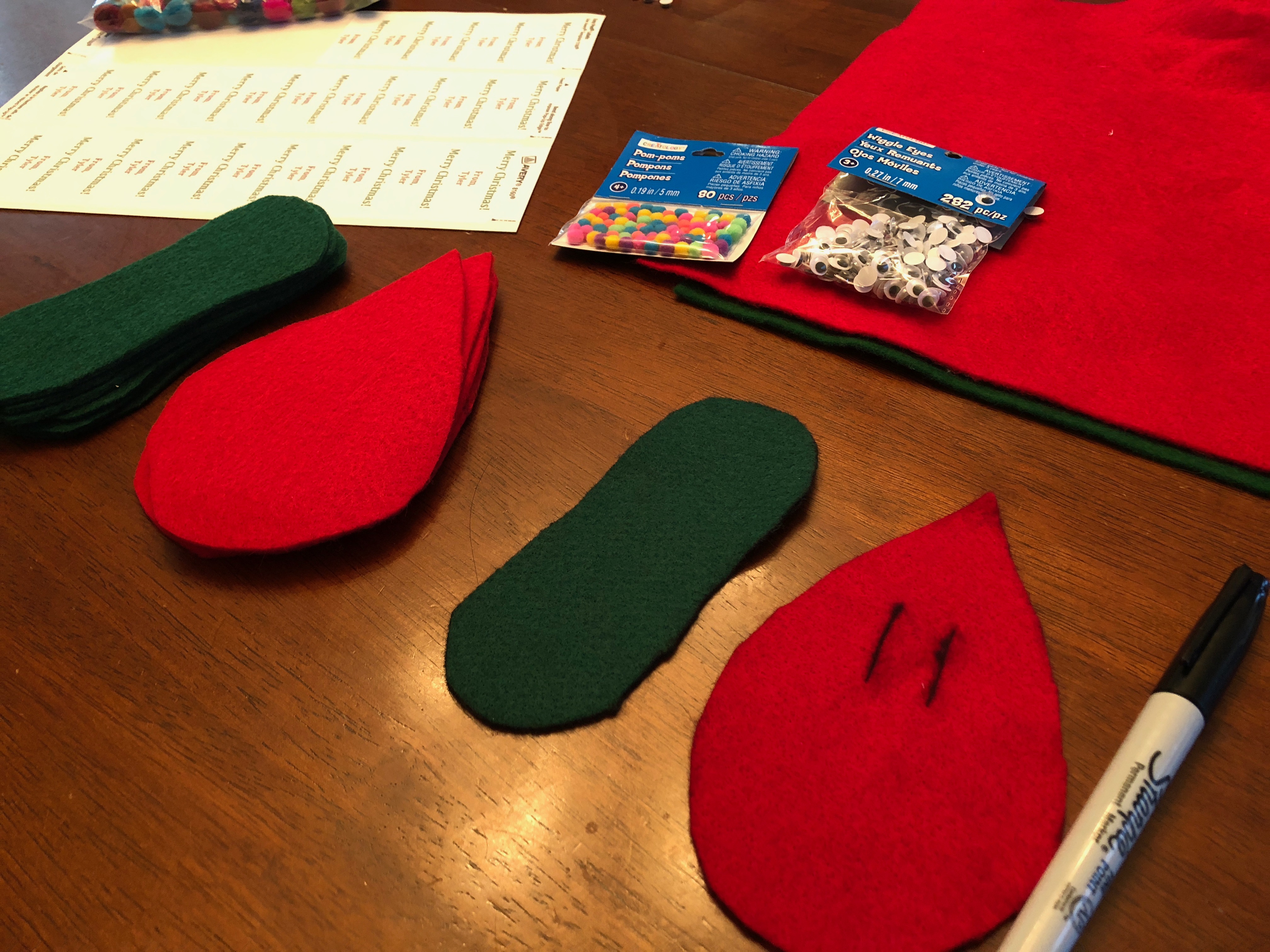 Second, you trace out with the marker how many bodies and ears you need to give out. Cut them and then Slide the green ear piece through the slit in the red body. I fold it in half long wase to help the ears look open and forward once in the body. Now it is time to get to glueing!!!! This is what I was up all night doing recently. The kids already slid the candy canes in but you can wait to do this after you glue the faces on.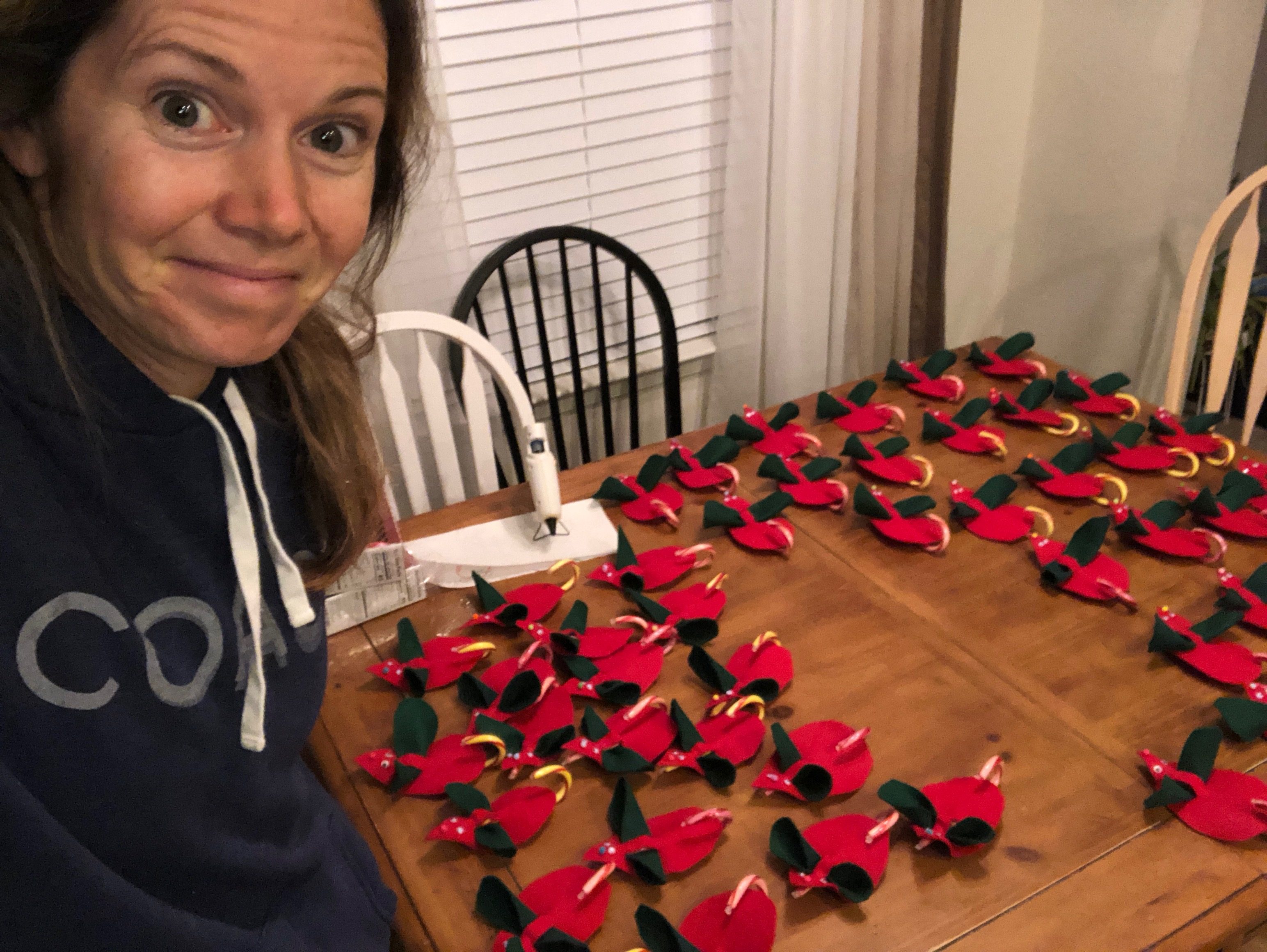 After you have the eyes and noses on you will slide the straight end of the candy cane through the body and the ears on the bottom side of the mouse. I print out little labels that say, Merry Christmas and who it is from. The kids put them on and then place the mice in a Christmas bag to bring to school and hand out. They are a huge hit!