We are a weekly pancake eating family, so we love getting creative for different holidays! Here are a few ideas we have done for the Christmas Holiday. I will add as we do more but here are a few you can share with your family. Before I share our families creations though, I wanted to share the set up that took place to give that creativity a place to grow!
We had blueberries, strawberries cut in half, green grapes cut in half, banana cut in slices, an orange cut in slices, coconut whipped cream, bacon and turkey bacon.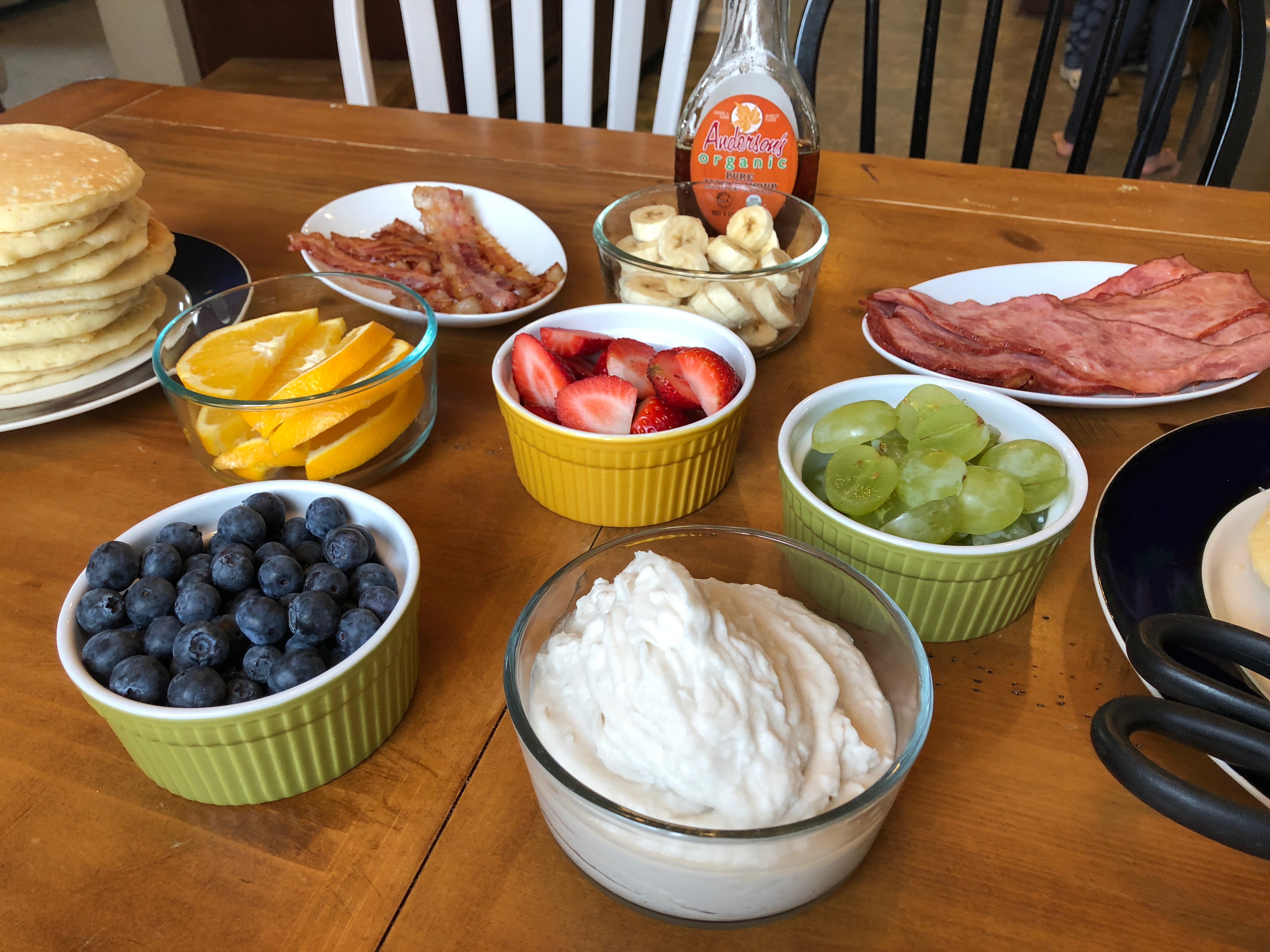 Then of course we had our pancakes! These are the same ones we make on Sundays. Find that recipe HERE.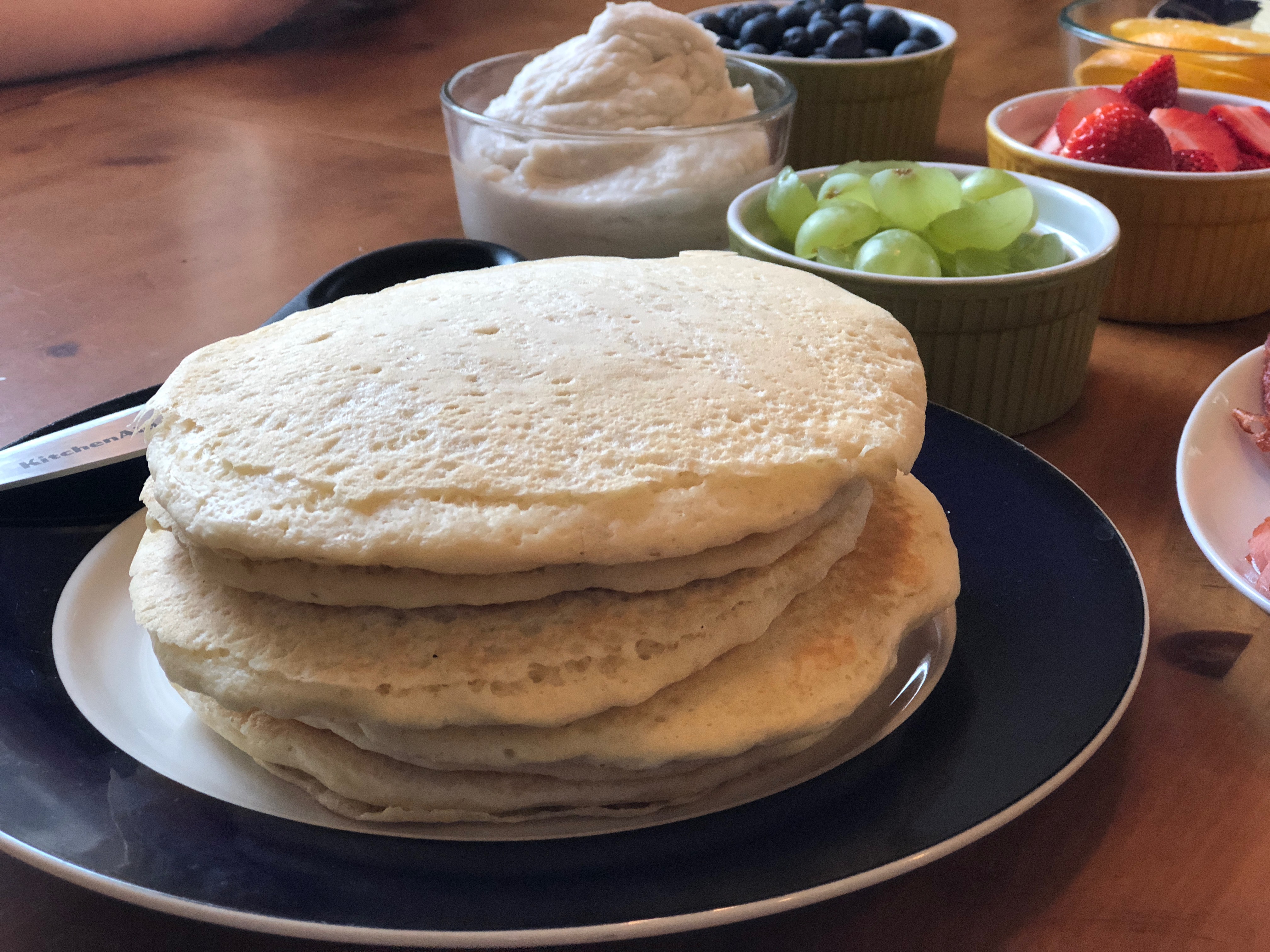 I used my awesome scoop it batter spoon to measure out the larger pancakes and smaller pancakes. To make sure they were a circle I used the rubber spatula to move the mix around after pouring it. You can find the link to my awesome scoop it batter spoons below this post.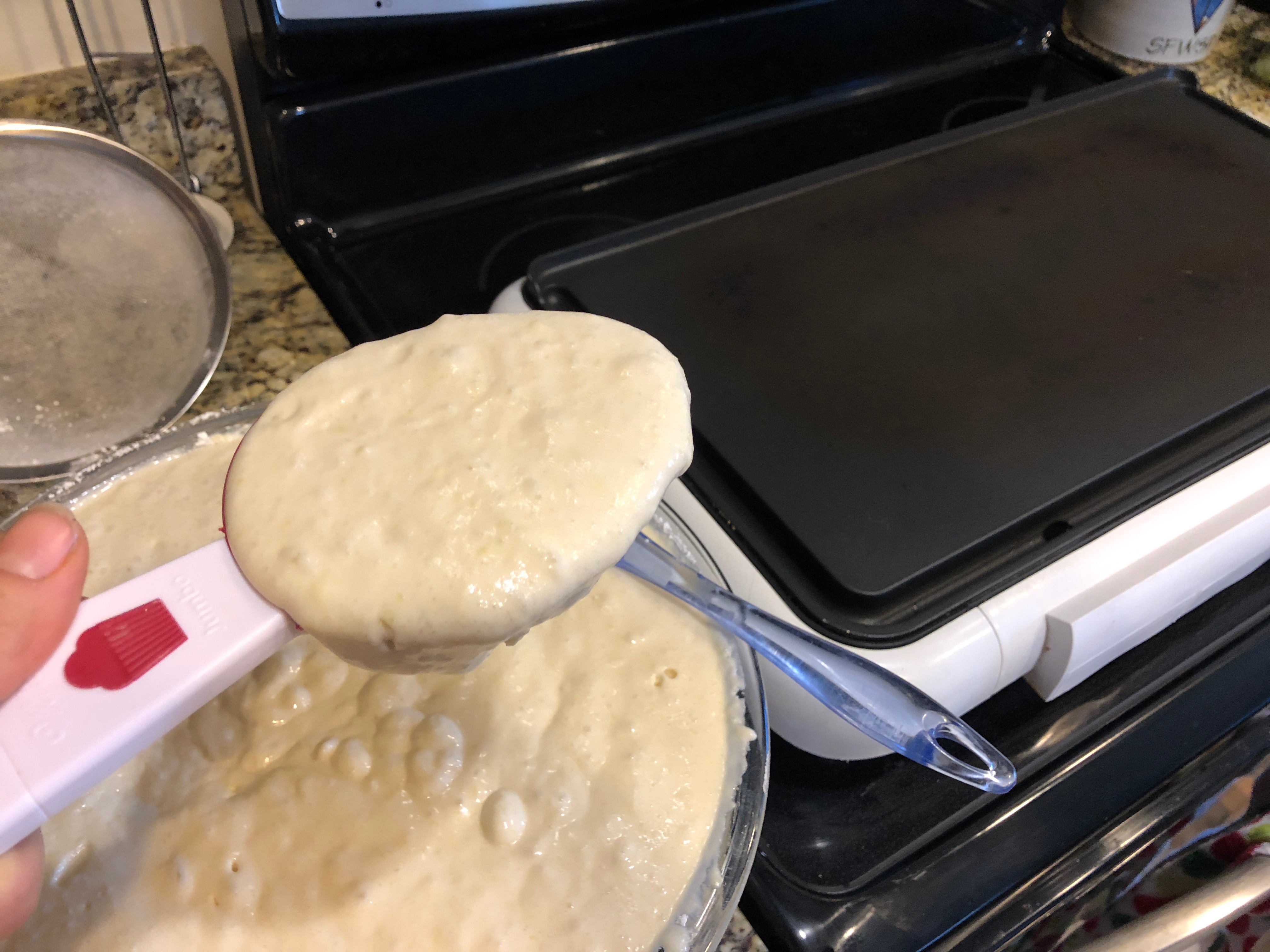 Now for our creations!!! The first one is an elf. I used one large pancake for the head. I cut off the two sides to make his face and used the pieces to create his ears. The green grapes and whipped cream made his hat. His eyes were banana slices with blueberries. His nose was half a strawberry and his mouth was an orange slice.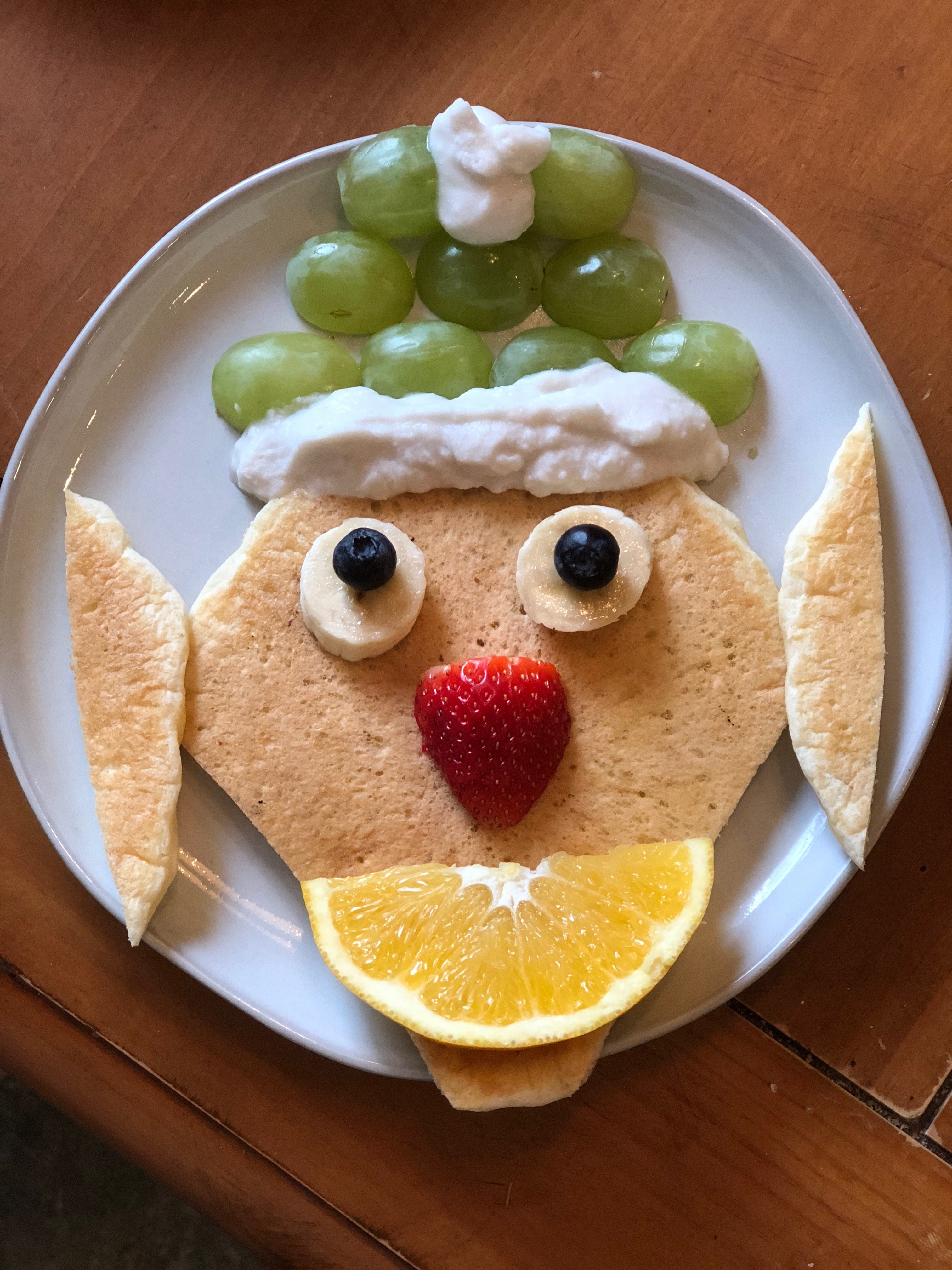 The next pancake creations came from my 8 year old. She made a reindeer using a big pancake. She cut the sides to make his nose go down and used those pieces for his ears. She made the antlers out of bacon. His eyes are banana slices and blueberries. She wanted him to be rudolf so she put a strawberry for a red nose.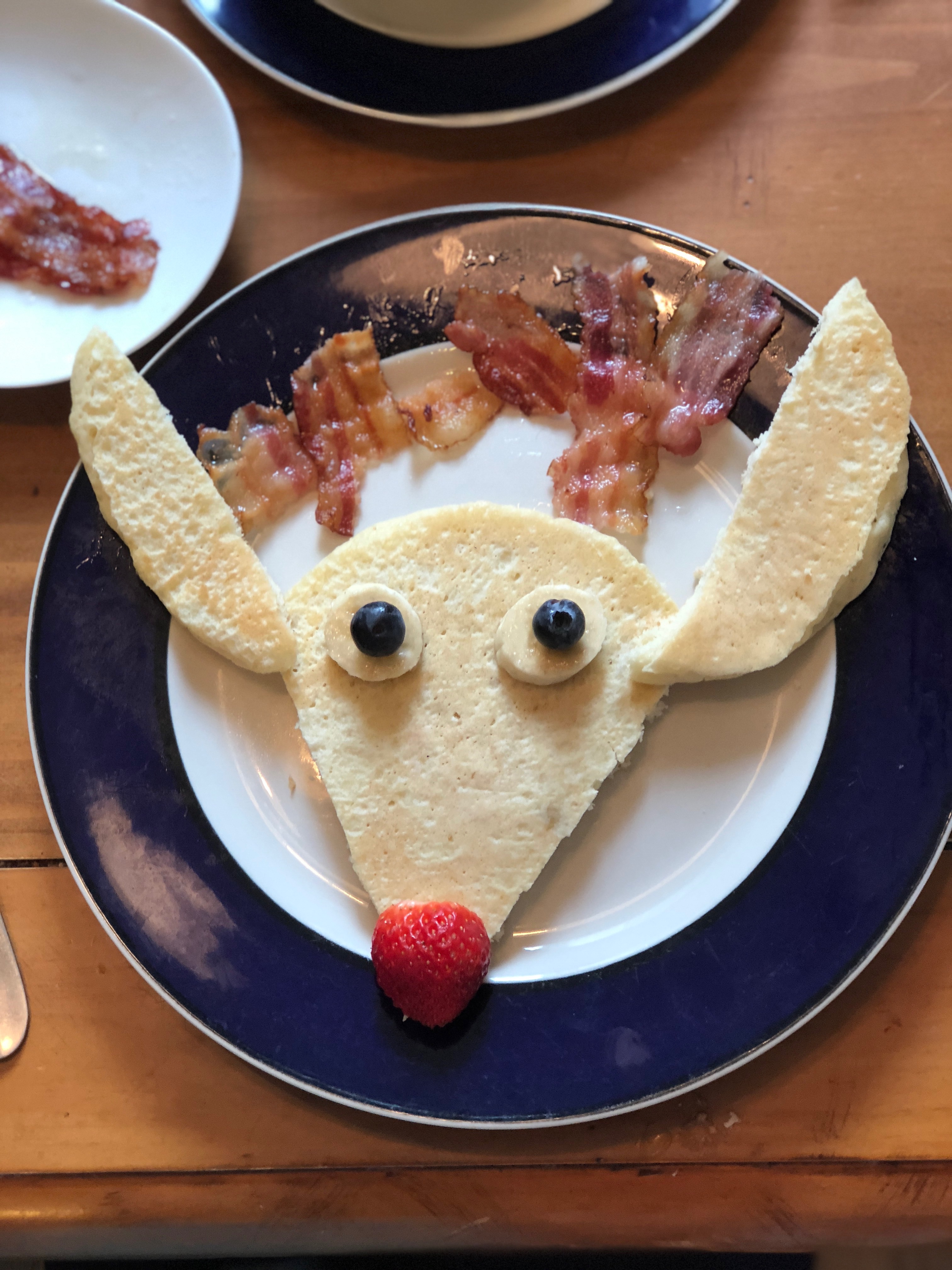 My oldest who is 10 years old made this snowman. She used a large pancake for his belly and a small pancake for his head. He has blueberry buttons and turkey bacon arms and a scarf. I personally love his orange and coconut whipped cream hat. His banana mouth looks very happy.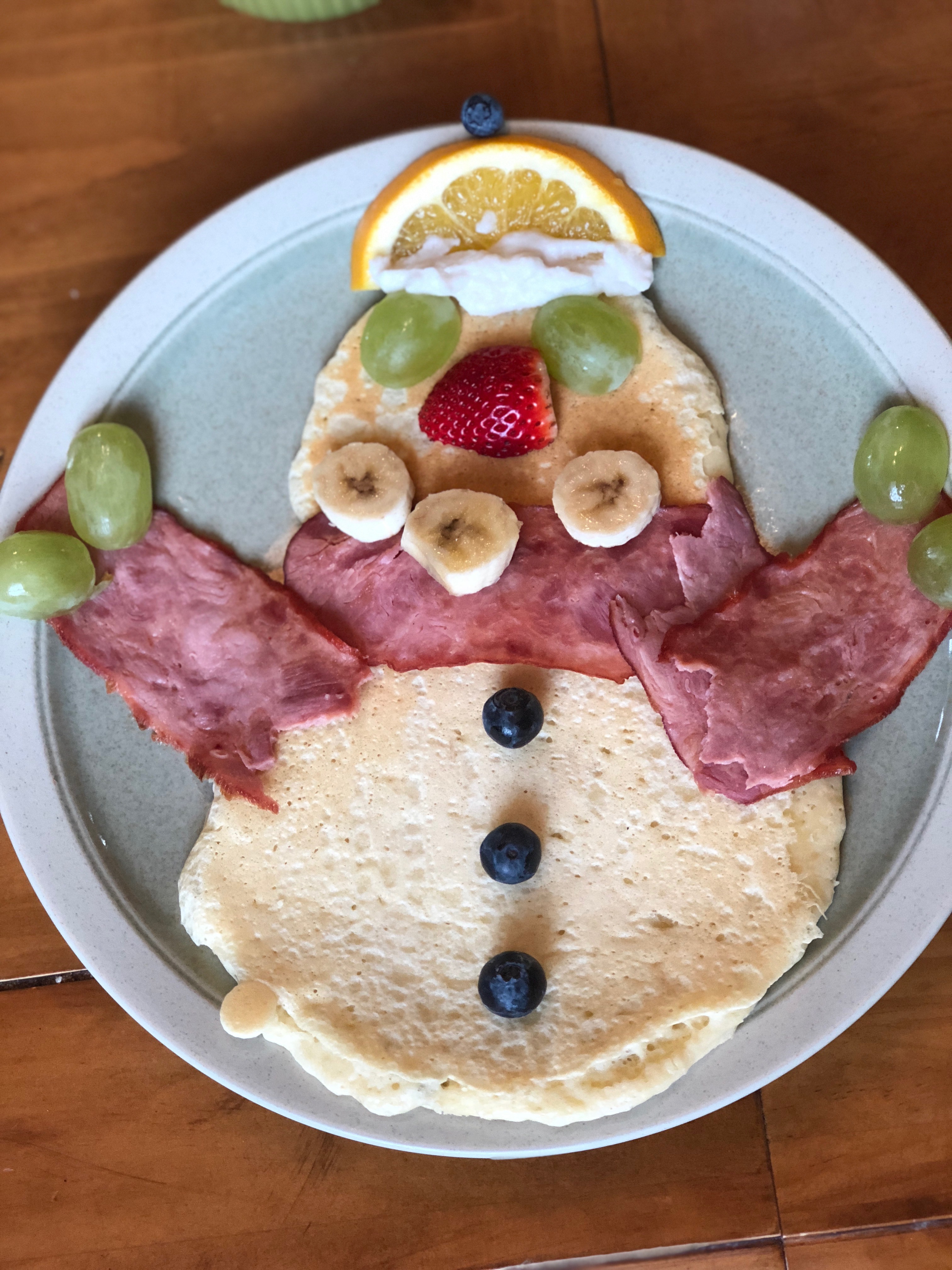 My 4 year old son wanted to make a snowman as well. He used a big pancake for his head and a small pancake for his body. I love his bacon smile or scarf and his banana eyebrows. The green hair is too cute! Love how everyone can have fun!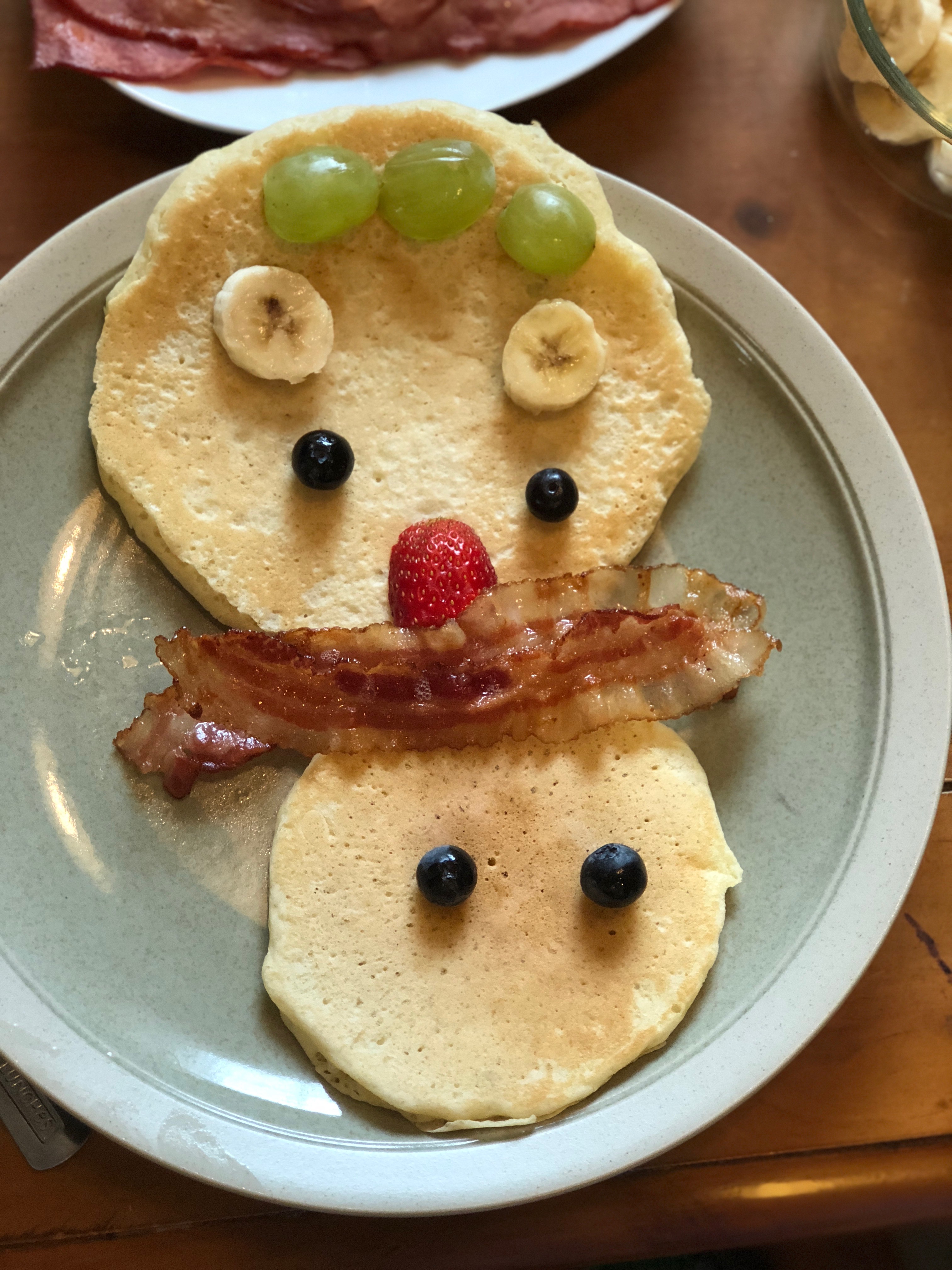 We do have a fun idea for a Santa pancake. He will have banana slices for his beard and strawberries to make up his red hat with coconut whipped cream for the fluffy bottom. Would love to see ideas you came up with in the comments.
Here are the spoons I used to measure out my two different size pancakes for these.