Who buys lettuce and then it goes bad because you never have TIME to prepare a simple salad during the day? I know I have had that happen many times. I love salads, but finding time to put it together is hard with my busy, always changing schedule with three kids.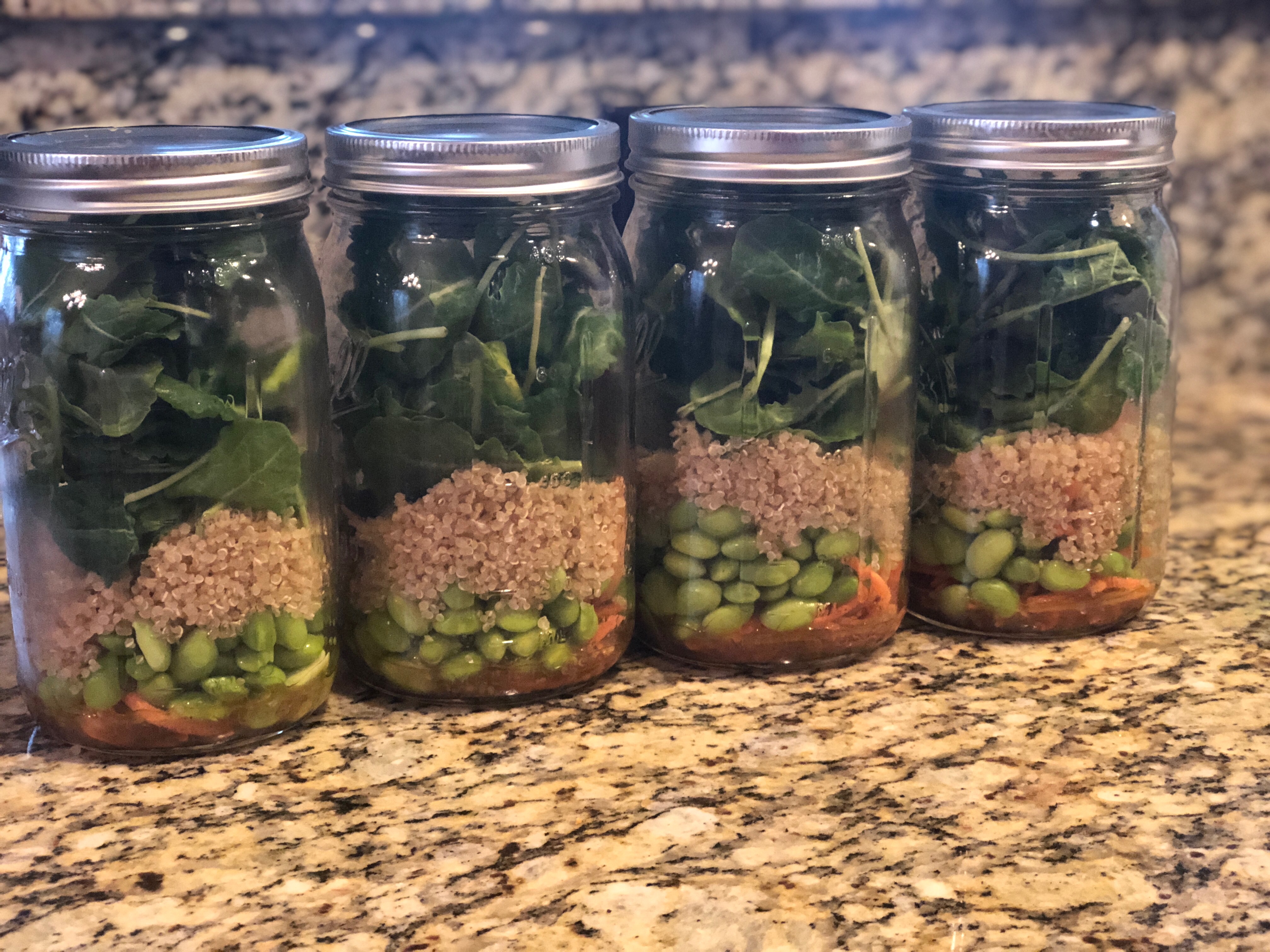 Preparing meals ahead of time is something I am trying to do on a more regular basis. I prepared these awesome salads for my weekly lunches this past Sunday afternoon. These are the ingredients I used for this particular salad.
Bragg's Ginger & Sesame salad dressing, shredded carrots, shelled edamame, cooked quinoa, and baby kale.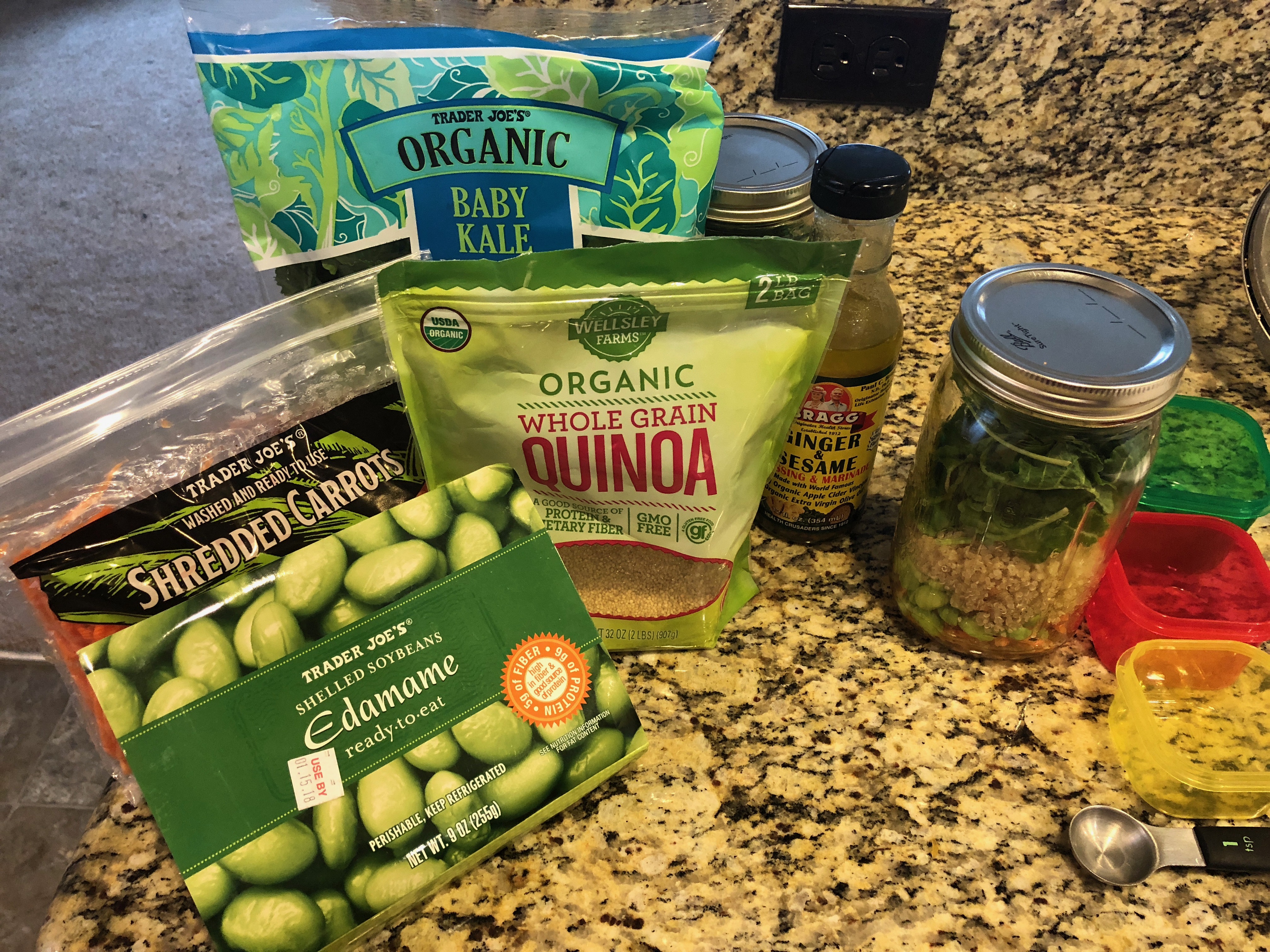 It only took me about 15 minutes to put these 4 salads together and that is with cooking the quinoa. To know how much to put of each food group, I used my Portion Fix Containers to measure it all out. I used an orange (not shown) for my salad dressing, a red for my edamame beans, a yellow for the quinoa and a green for my shredded carrots and baby kale leaves. It is important to place the ingredients in a certain order so that the salad doesn't get soggy siting in the dressing.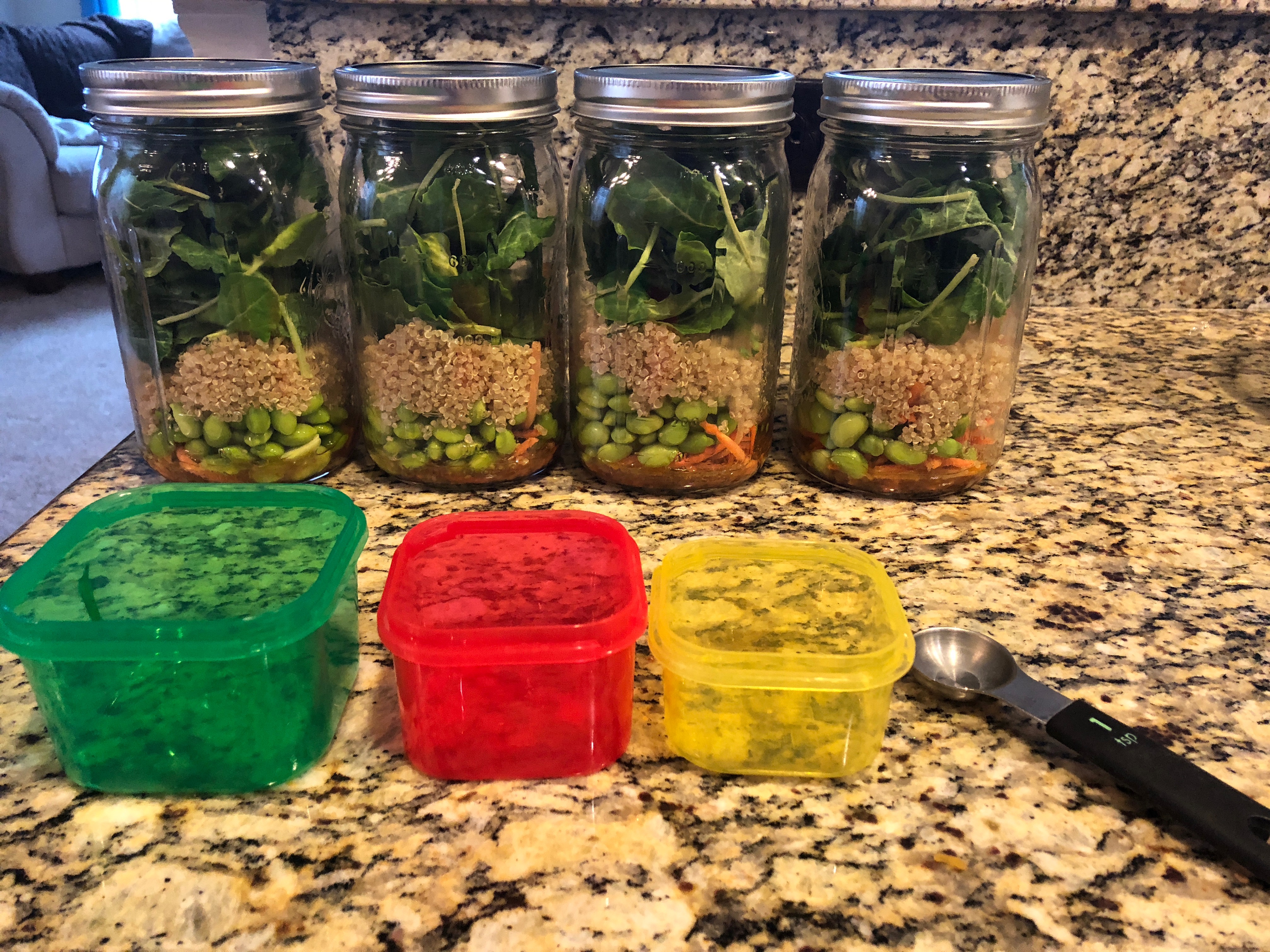 Now, I have salads ready to eat for 4 days. One of my lunches will be a leftover meal from a dinner. When going to eat these delicious salads, you just need a bowl to dump it into and a fork. Mix it all up in your bowl and enjoy!
There are so many combinations of salads out there. This is my favorite and here is one other mixture I have done in the past that turned out really well.
Vinaigrette dressing (Bragg)
Chickpeas
Shredded carrots
Walnuts
Quinoa
Lettuce
As I try new salad combinations I will post them in here! This is just the beginning!!