I found this recipe to use as my pre workout meal to fuel me with energy for my workout. It worked and they were delicious!!! The serving size is 3 power bites, so pretty good size meal and really easy to make. There are just two things you need to make sure you have done prior to making these. First, you need to cook a big batch of quinoa. Second, you need to cook all your turkey bacon. This is a great dish for meal prepping on the weekend, so you have them in the fridge for an easy grab during the week. I quadrupled this recipe to make 12 power bites. These power bites are also a great breakfast if not using it for a pre workout meal.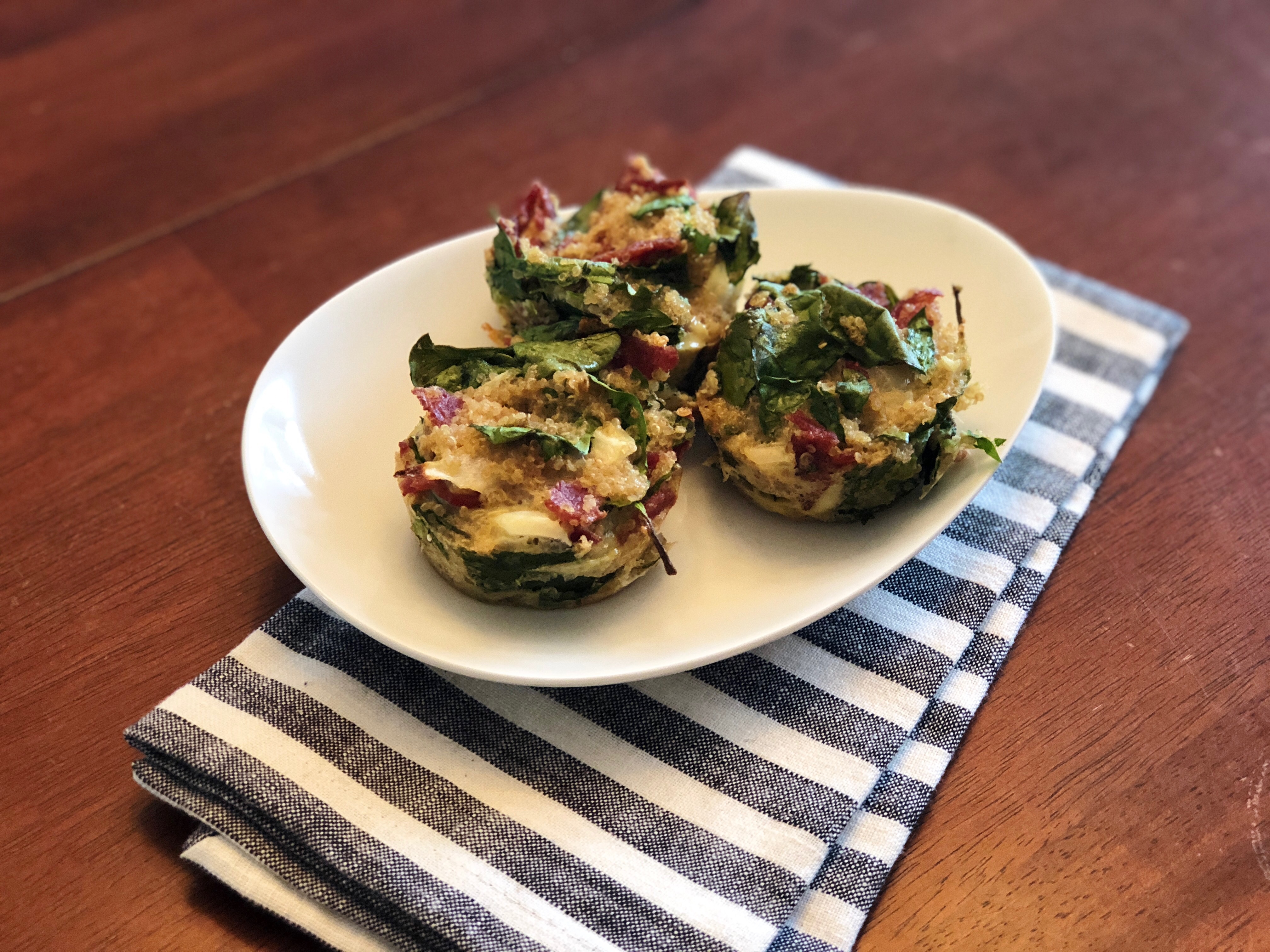 I made a big batch of quinoa since I was using it in other recipes for the week.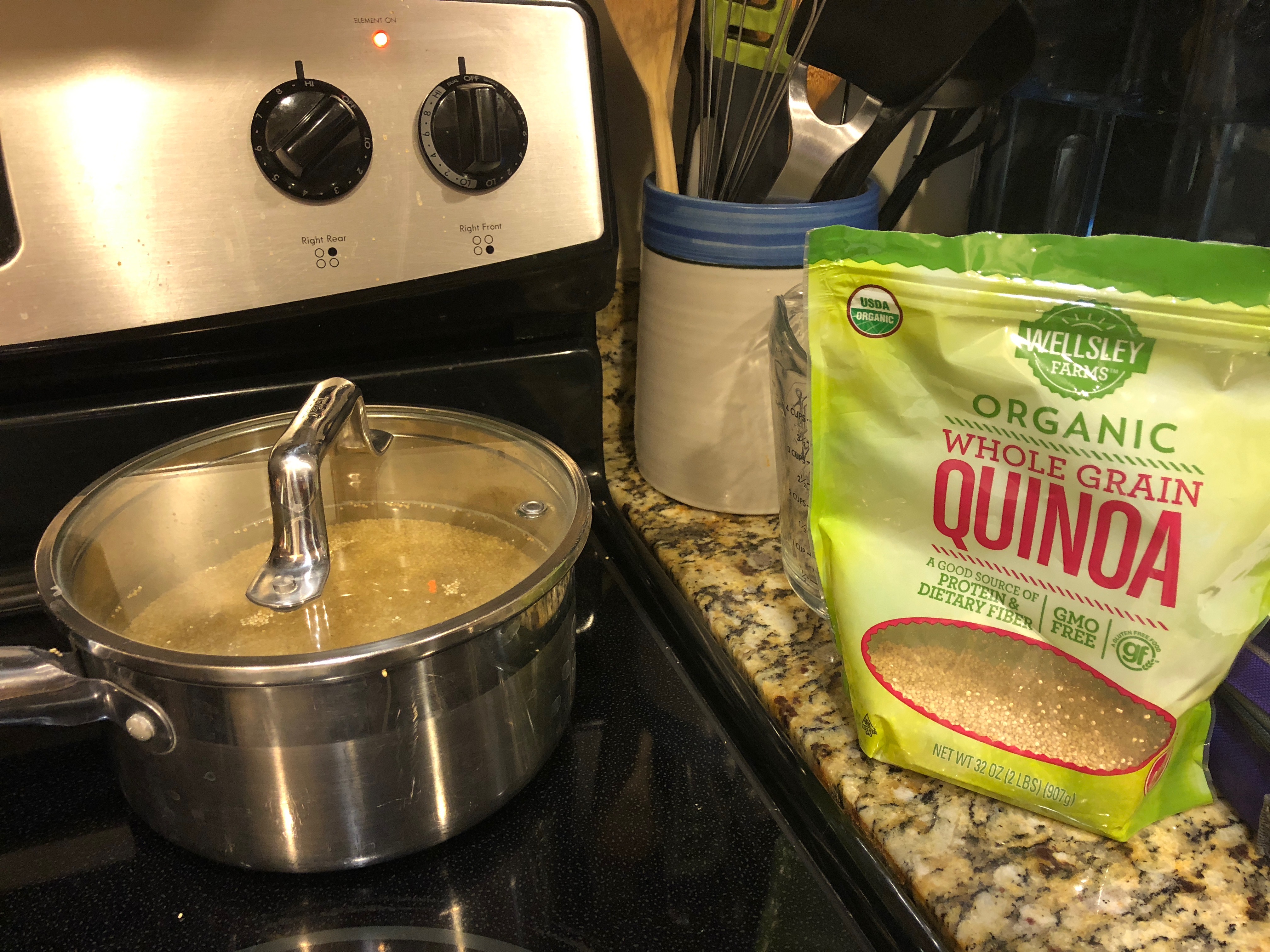 Then while the quinoa was cooking, I cooked up the turkey bacon.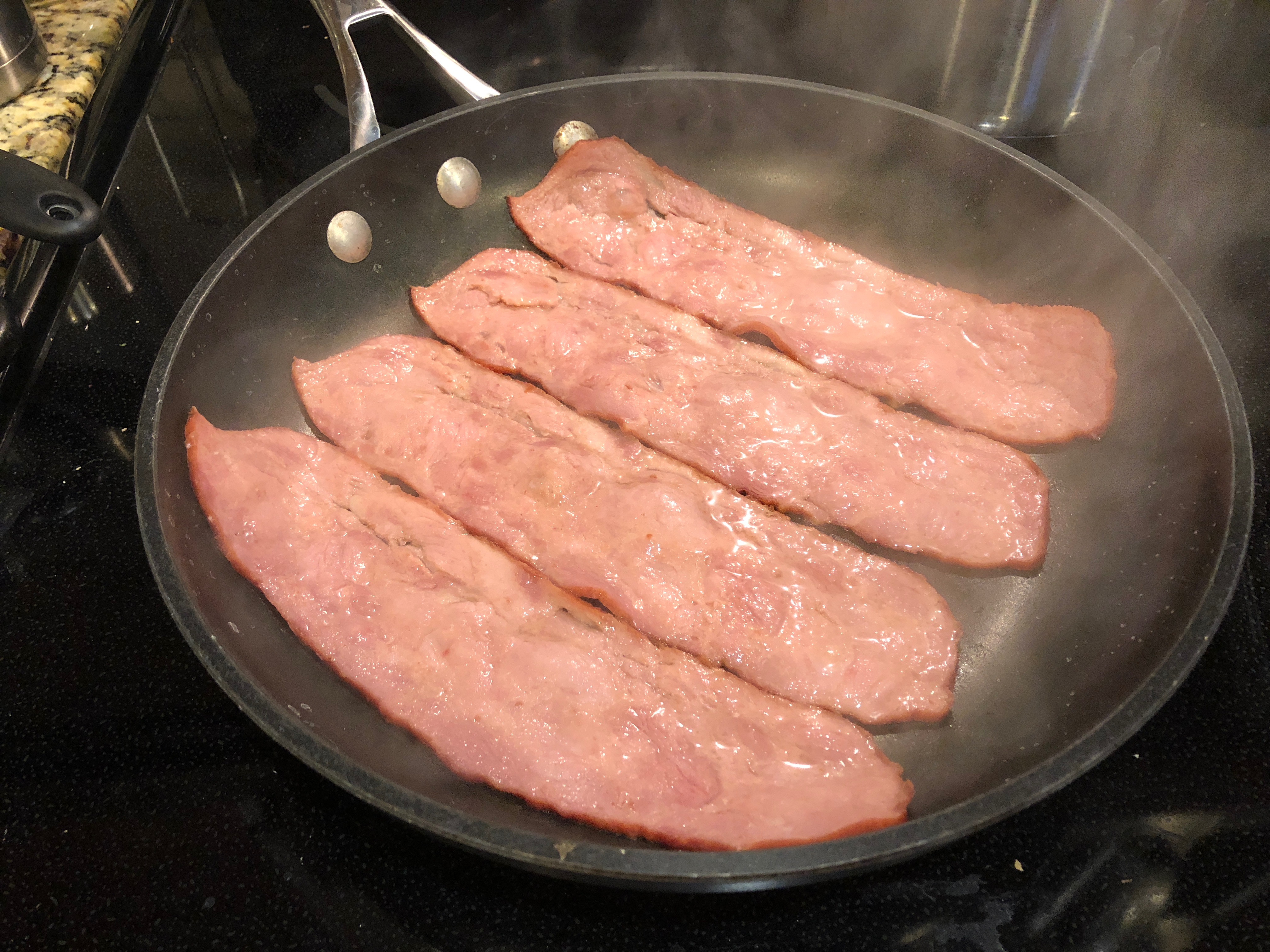 Now that you have all your ingredients cooked and ready, you can put your dish together! First, you scramble the eggs and mix in the diced onion.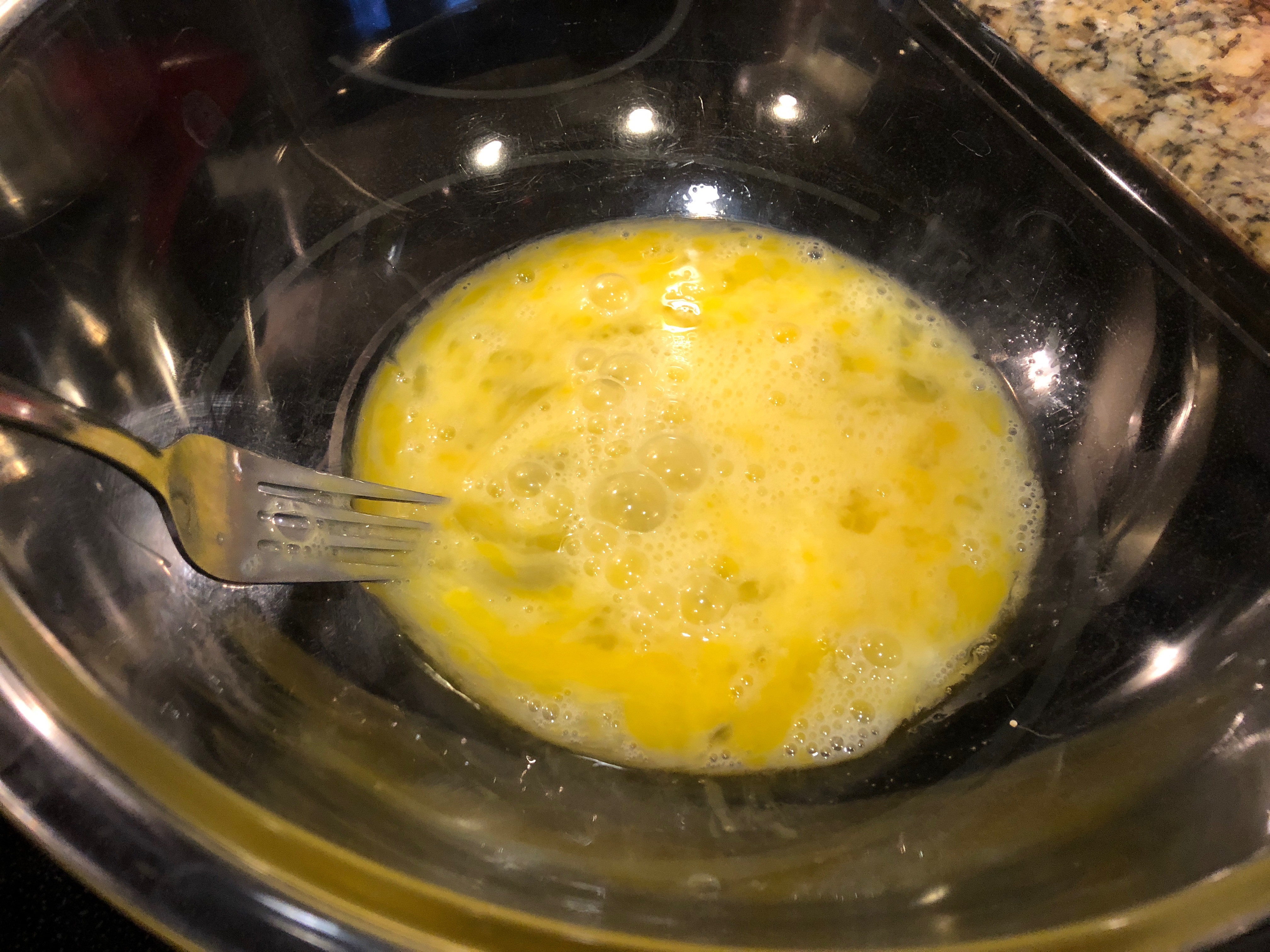 Next, mix in the spinach, I cut it up so it was smaller pieces, the turkey bacon I broke apart into tiny pieces with my hands as I added it. Then, I added in the cooked quinoa and oil. Stir and mix well.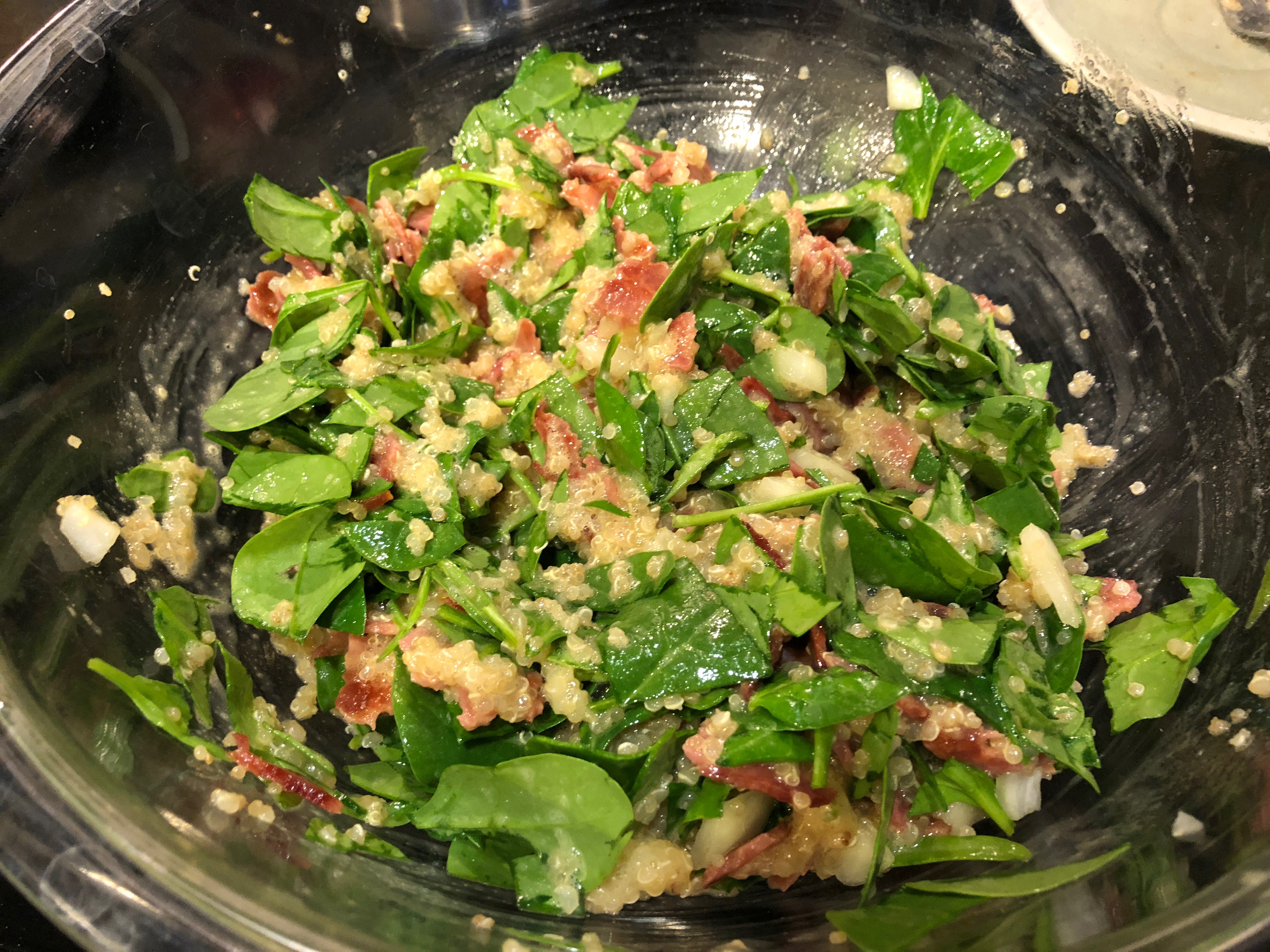 I used my scoop it batter spoon to measure them out perfectly for my muffin tray. I got these from Amazon and LOVE them!! Anytime I make egg cups or something similar, I use my silicone muffin tray. They pop out so easy!! I still spray some of my coconut oil spray to make sure though. No fun cleaning that up.  The link to both of these is at the bottom of this page if you are interested.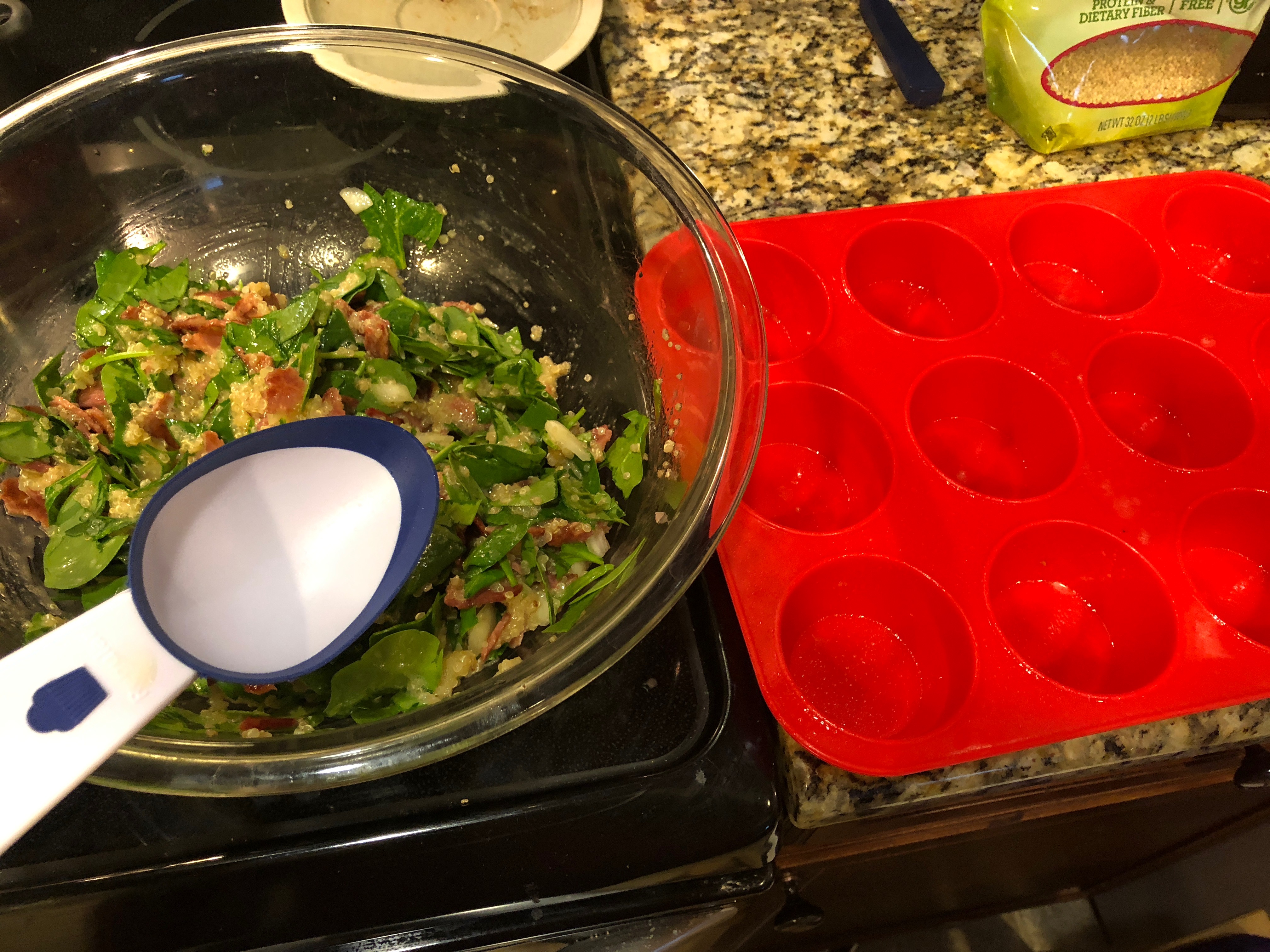 Here is what they looked like before I put them in the oven.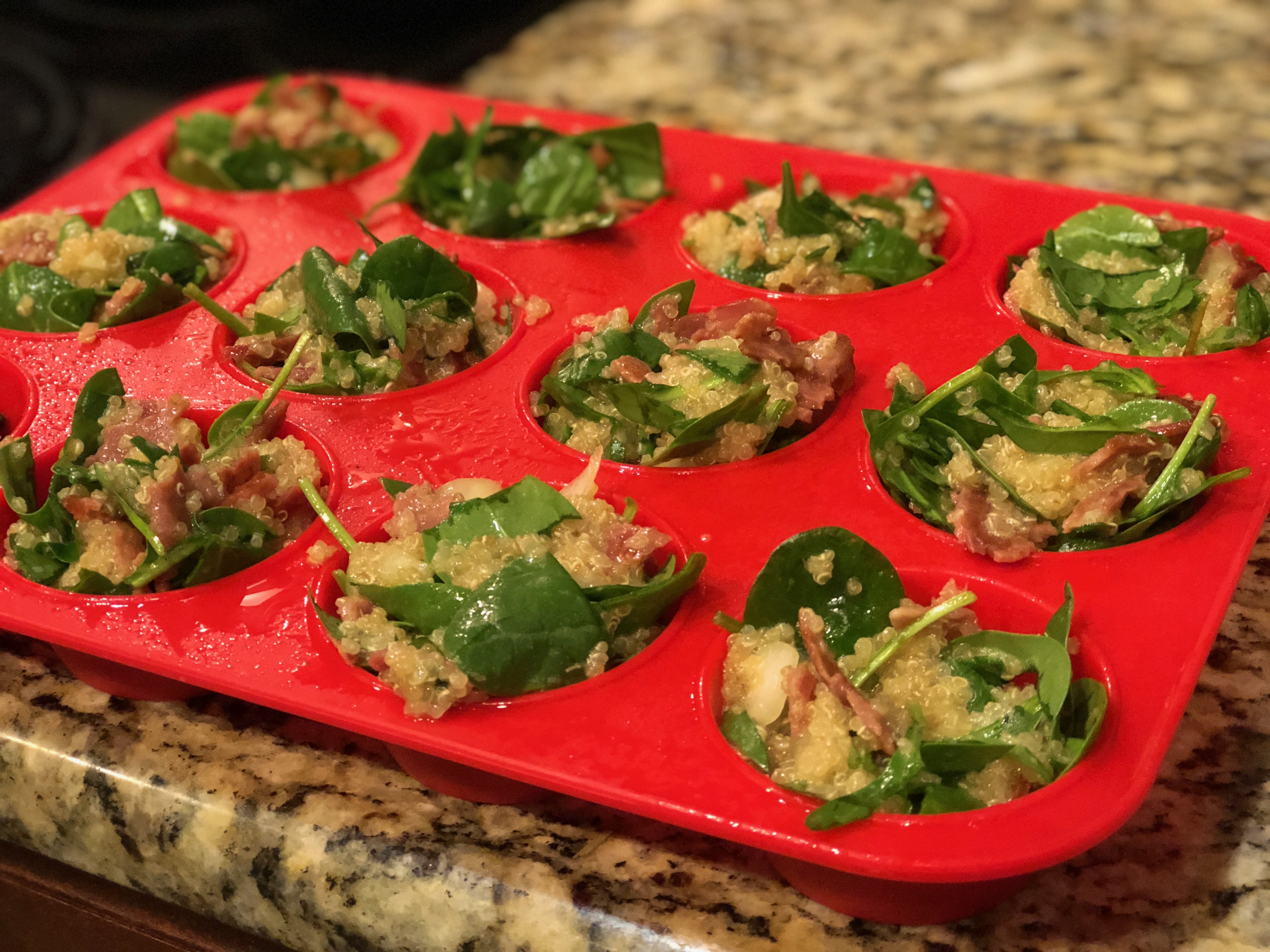 Here is how they looked after cooking for 20 minutes at 375 degrees. The house smelt so good!!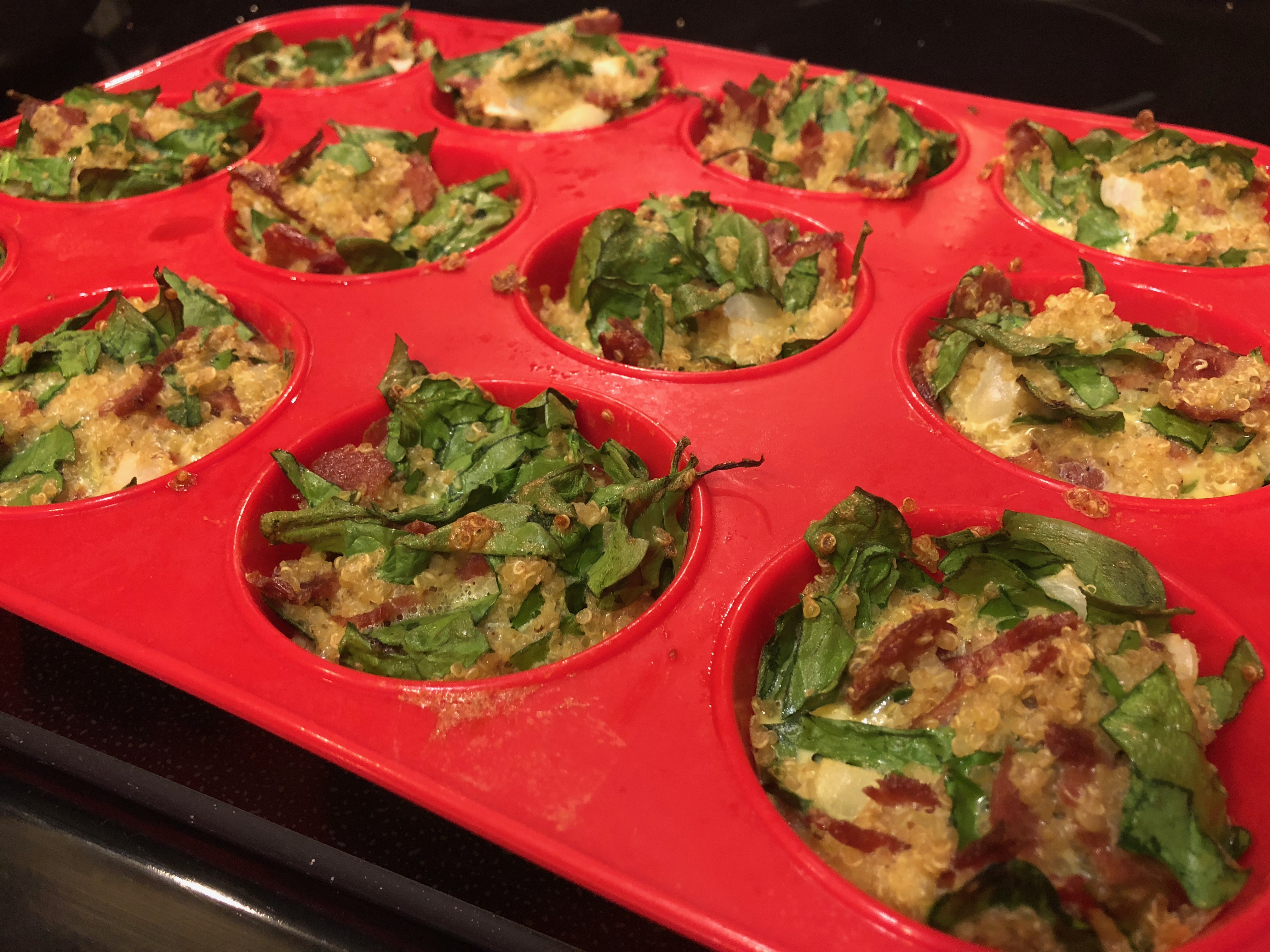 I meal prepped these early in the day, so I put them in the fridge and put a serving size of three in the microwave for 1 minute when I was ready to eat them. YUMMY!!! If you follow the Portion Control Containers it will equal 1 Green, 1 Red, 1 Yellow and 1 teaspoon. Enjoy!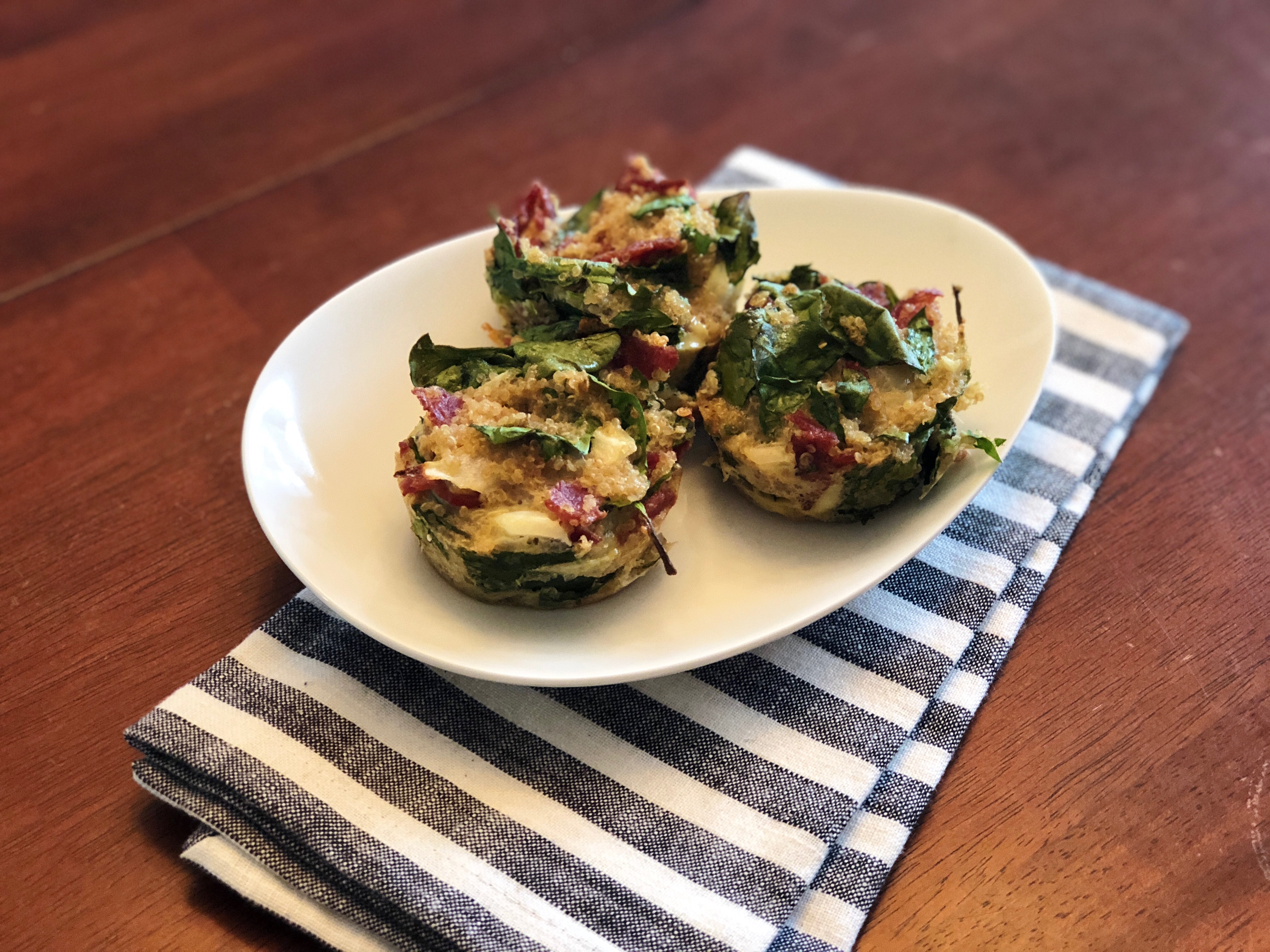 Spinach, turkey bacon and quinoa power bites
I personally quadrupled this recipe to make 12 power bites as a meal prep on Sundays. I wanted to give you the 1 serving recipe depending on who was trying this. My husband gives it a thumbs up! We used it as a pre workout meal to fuel us for our workout later. Also, a great breakfast on the go.
Author:
www.bairnecessity.com
Ingredients
1 cup spinach, cut up or torn into smaller pieces
1 Tablespoon onion, diced
1 egg scrambled
2 slices turkey bacon. cooked
½ cup quinoa, cooked
1 tsp olive oil
Instructions
Make sure to have your quinoa and turkey bacon cooked prior to putting this meal together.
Preheat your oven to 375 degrees.
In a large bowl scramble your egg.
Next, add in the rest of your ingredients. Your spinach, onion, turkey bacon, quinoa and oil. Mix well.
I use a silicone muffin tray for easy clean up but even when using it, I still spray with my coconut oil spray to help it not stick.
Divide the mixture evenly to fill three muffin holes. This will be one serving size.
Bake them for 20 minutes.
Eat them right away or put them in the refrigerator to store.
I would say 3 days is the best for these in the fridge, but that is how long I would do it.
Here are the scoop it batter spoons and the silicone muffin tray I used in this recipe.