This is a meal that I threw together one day because it was getting late, I didn't want a lot of clean up and it was stuff I had on hand. It has now become one of our favorite meals!! Super easy, quick and pretty healthy with all the veggies. If you have a Trader Joe's near you, that is where I got everything in this dish but I am pretty sure you can find similar frozen veggies at your local grocery store. To make this meal it was about $15 and it can serve 6 people. Our family of 5 ate it and we had a nice amount of leftovers to use for lunches later in the week.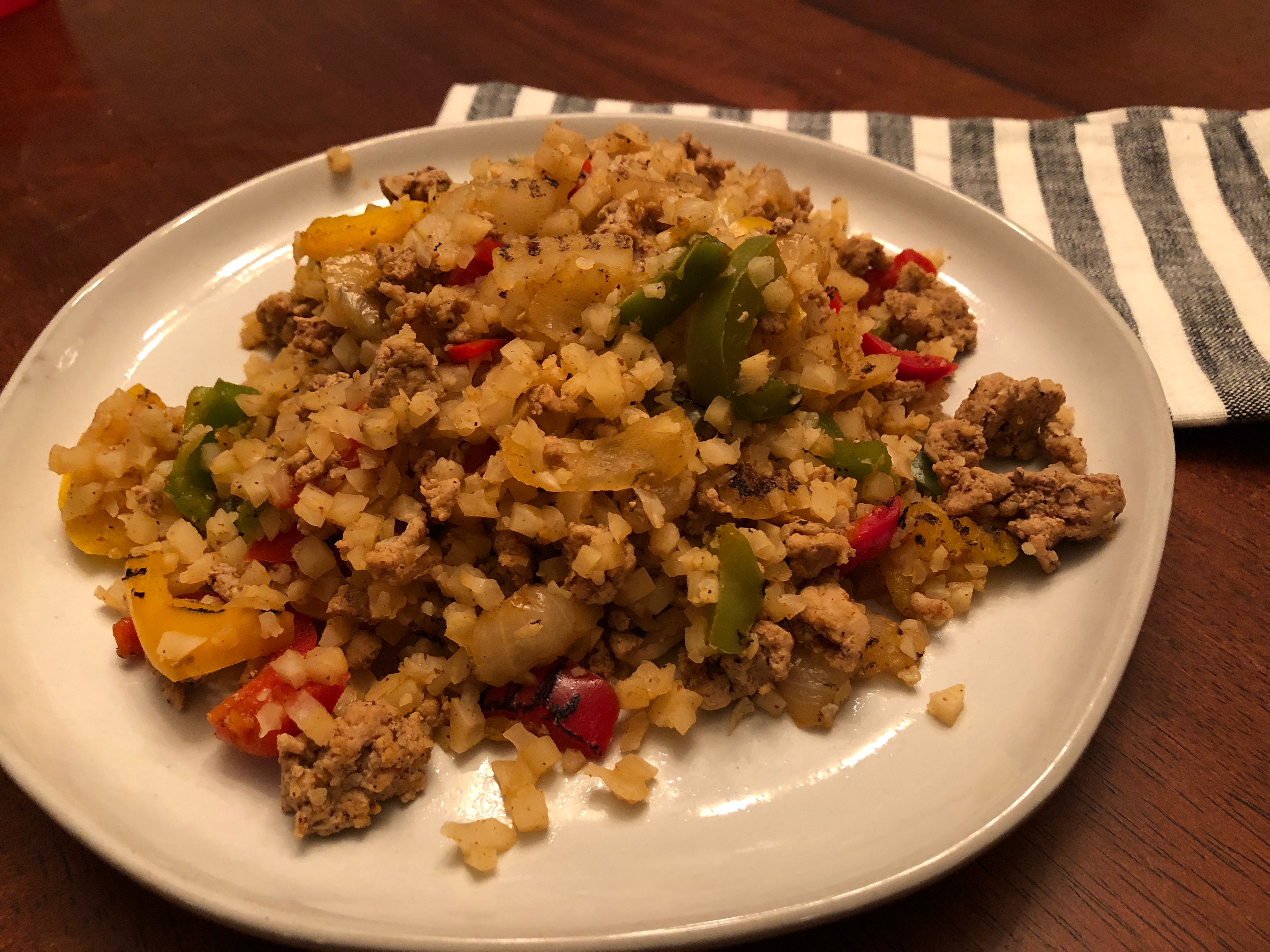 So lets go shopping!!! You will need 2 frozen fire roasted bell peppers and onion bags, 2 frozen riced cauliflower bags, 1 pound of ground turkey, a Tablespoon of olive oil and my homemade taco seasoning. I always have that on hand. If you have frozen spinach on hand you can also toss in some of that as well. Oh, and one large pan with a lid for cooking it all up together. Super easy meal right?!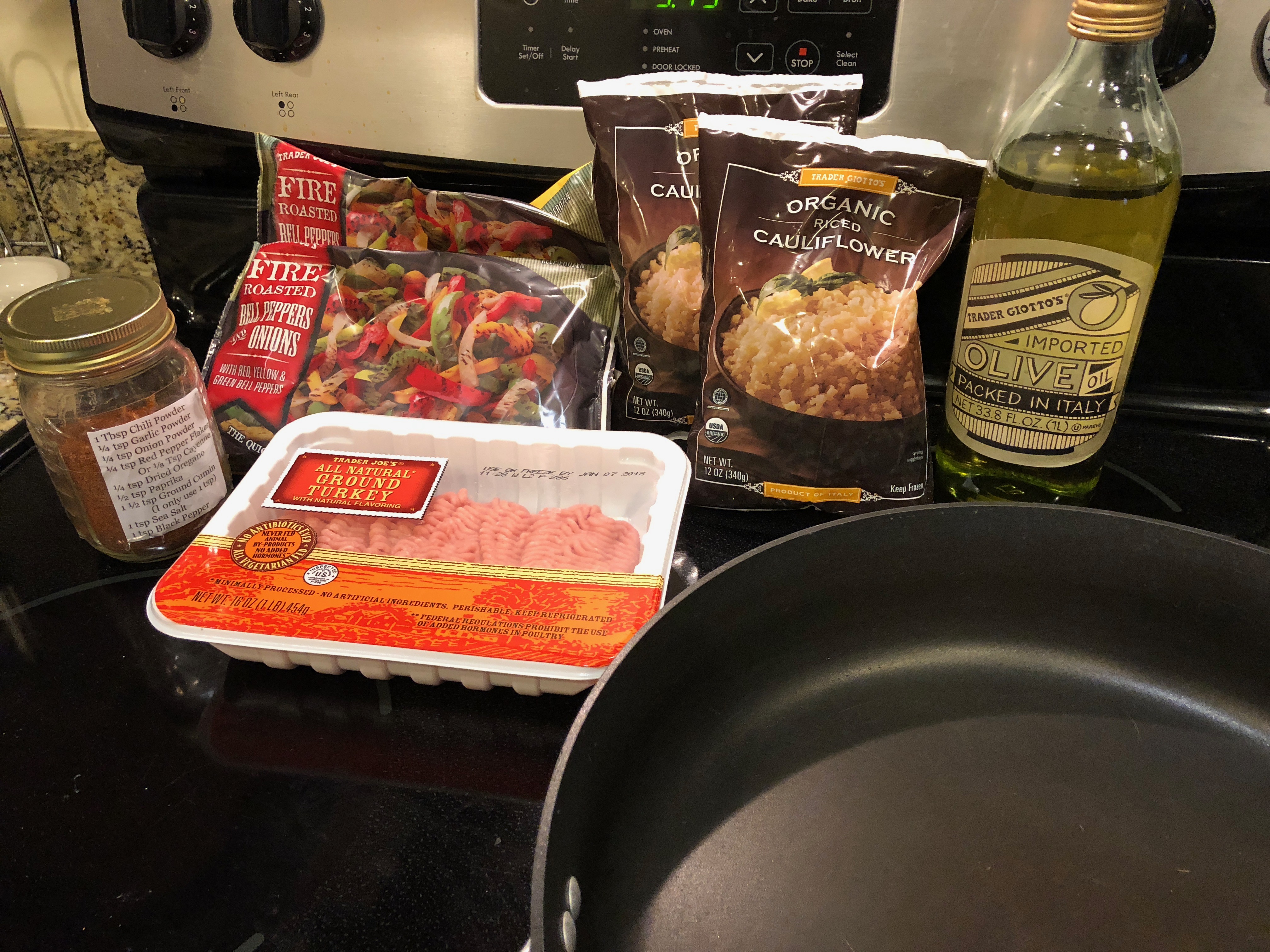 First step is to heat the olive oil in the pan over medium high heat and add in the ground turkey. Cook it up until brown, then add in some water and a heaping Tablespoon of the homemade taco seasoning. Mix it up well to cover all the cooked ground turkey.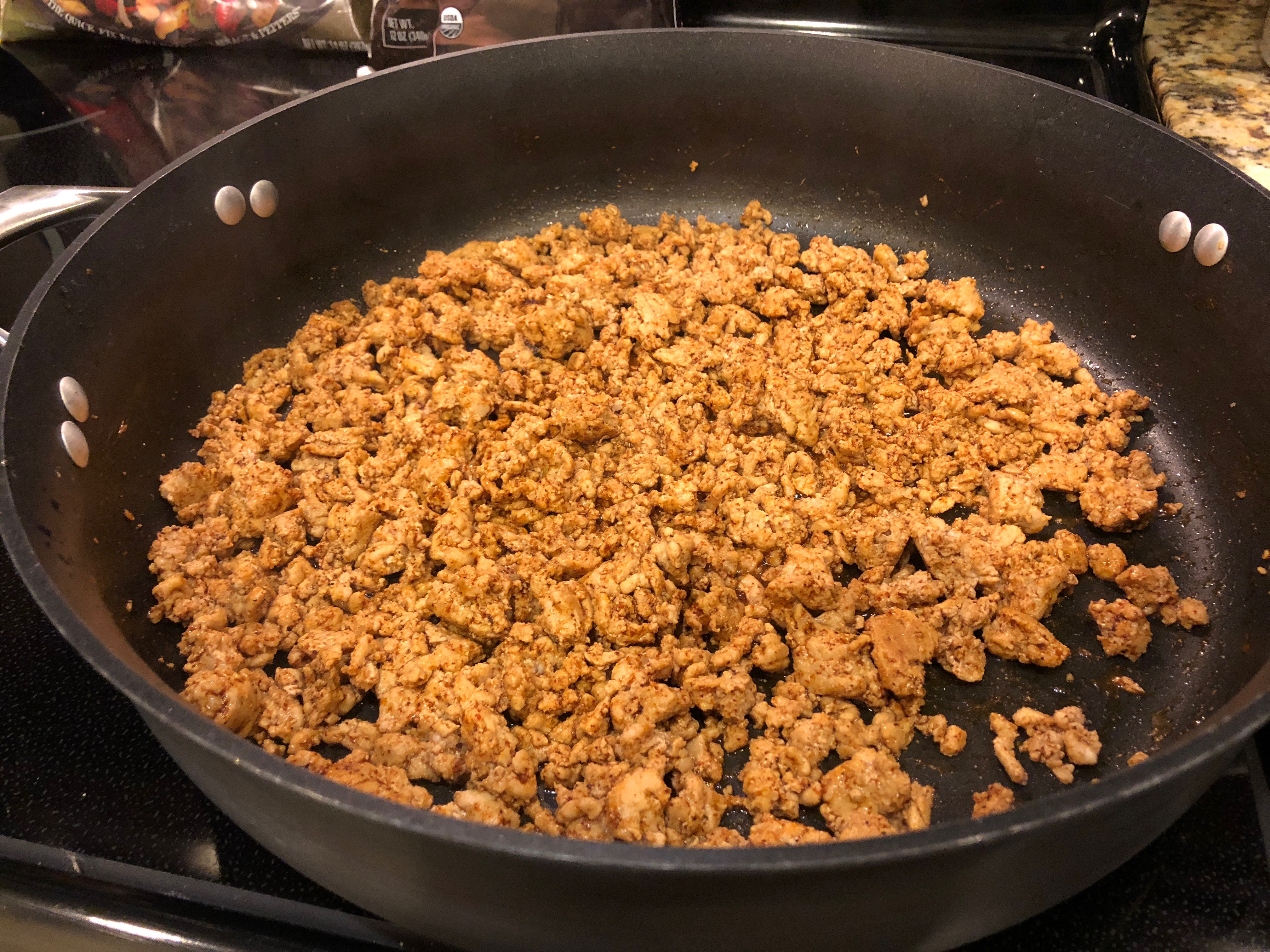 Next, get a pair of scissors and cut open the four bags and pour them into the pot.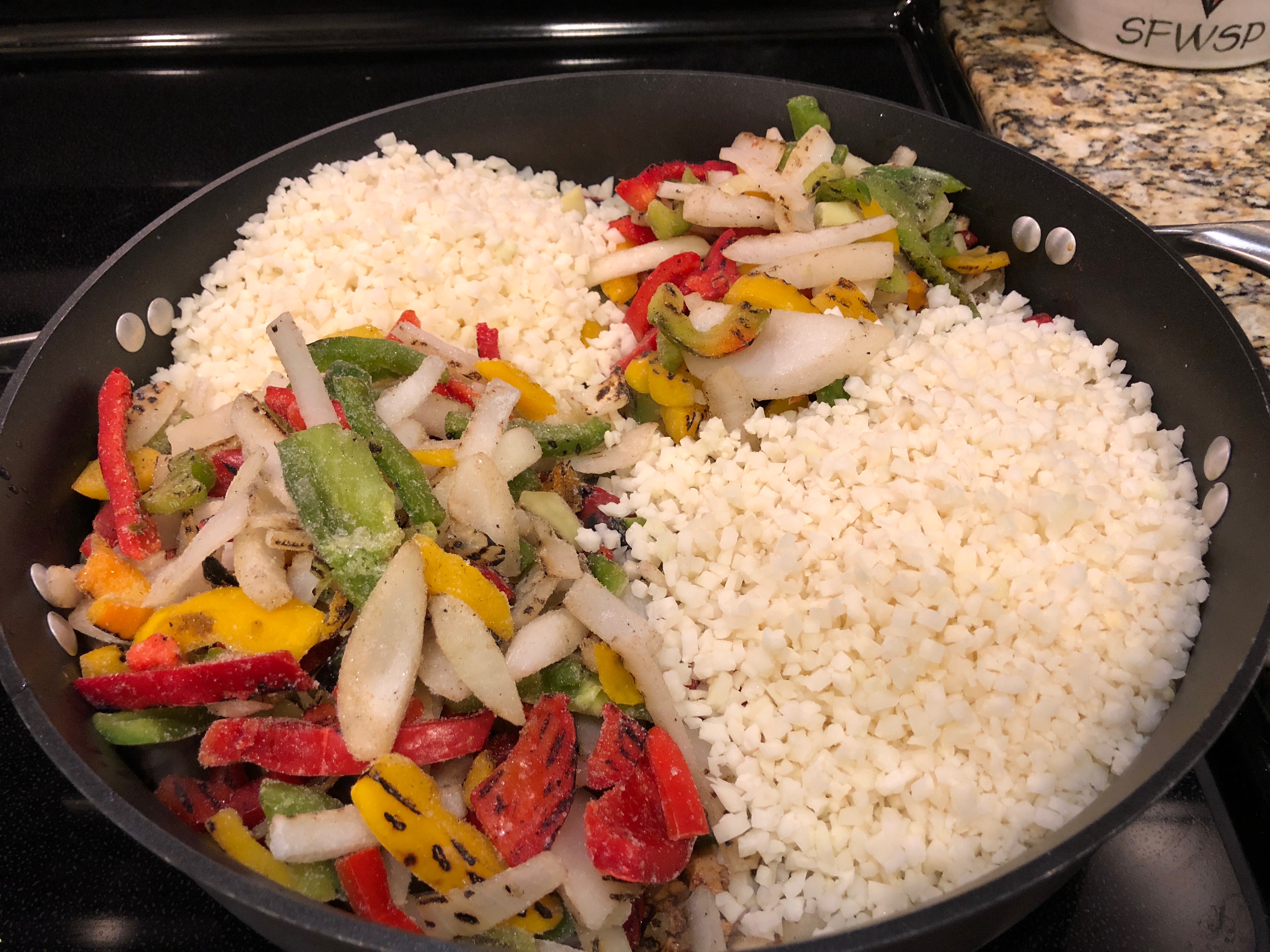 After it is all in the pan, I mix it all together and then put the lid on to cook and heat up. I would stir it maybe every 5 minutes or so. It took about 15 -20 minutes for everything to be heated thoroughly. Do a taste test to check for when it is done. Looks like this!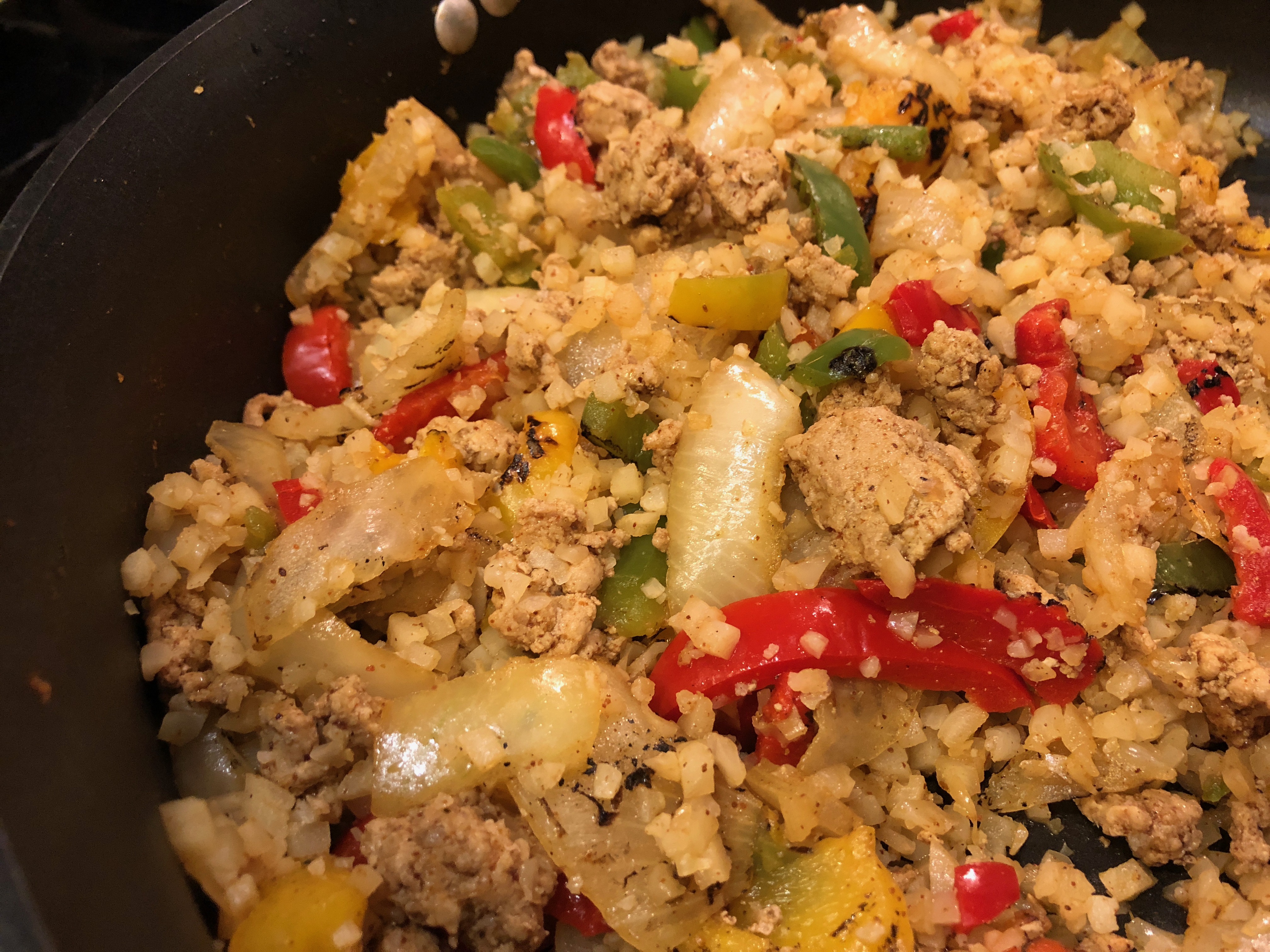 I use my awesome Portion Fix containers to keep my meals balanced and portioned out to fuel me best. So for this recipe, I measured out 2 green containers. My guesses are that I got about 1 1/2 green and 1 red for my measuring. If you have never heard of these wonderful containers and nutrition plan I follow, you can read more here or contact me through email here so I can share how they have worked for me!