I ran across this idea somewhere and LOVED the idea! I started the tradition with the door hearts in 2011 when my girls were just 4 and 2 years old.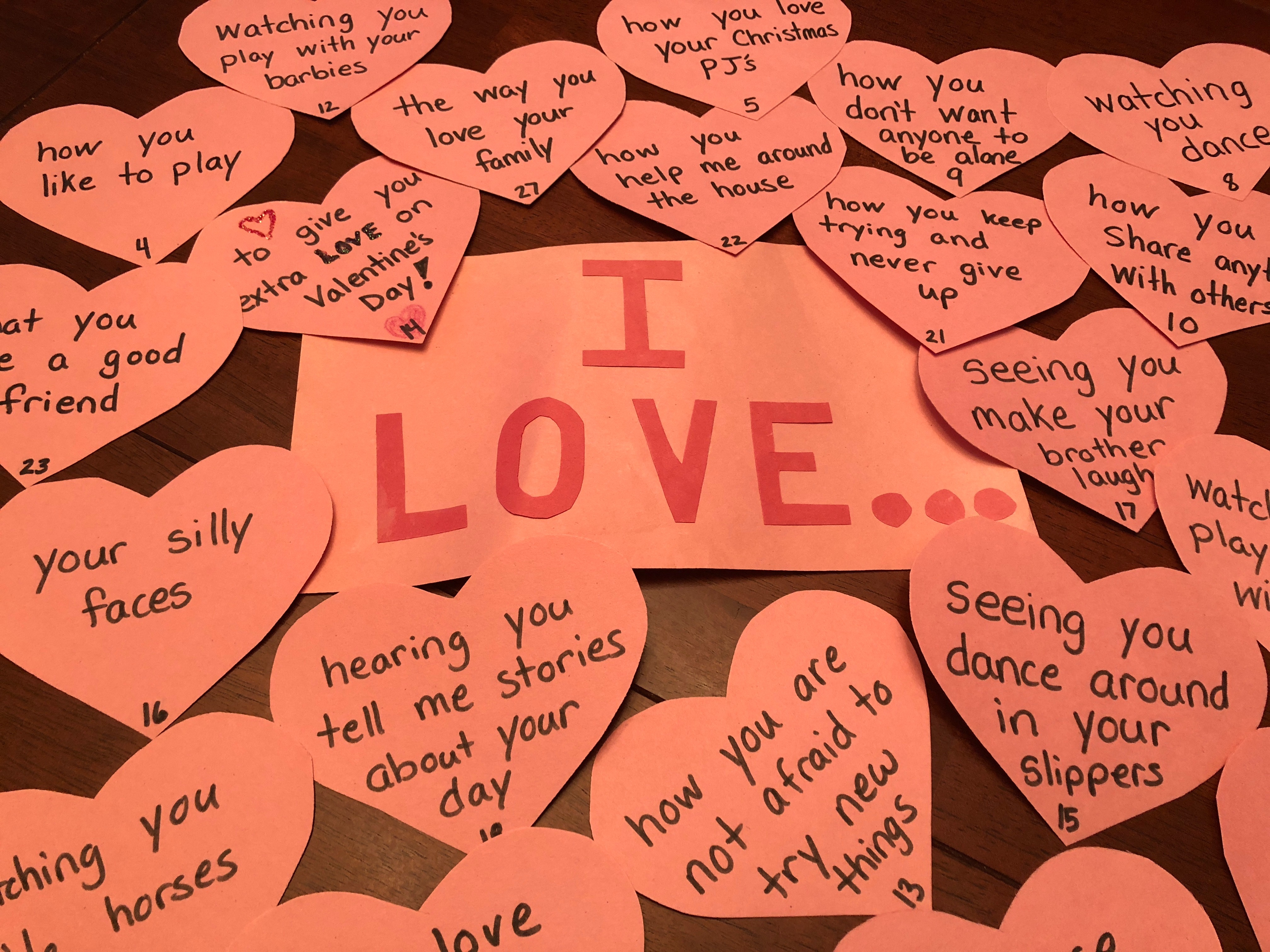 All you need is some construction paper, a heart stencil, a marker, scissors and scotch tape. I picked a different color heart for each child. So my oldest got red, and my youngest got pink. I even made a set for my husband that was light blue. When my son came along in 2013, I made his green. The hallway gets very colorful during February!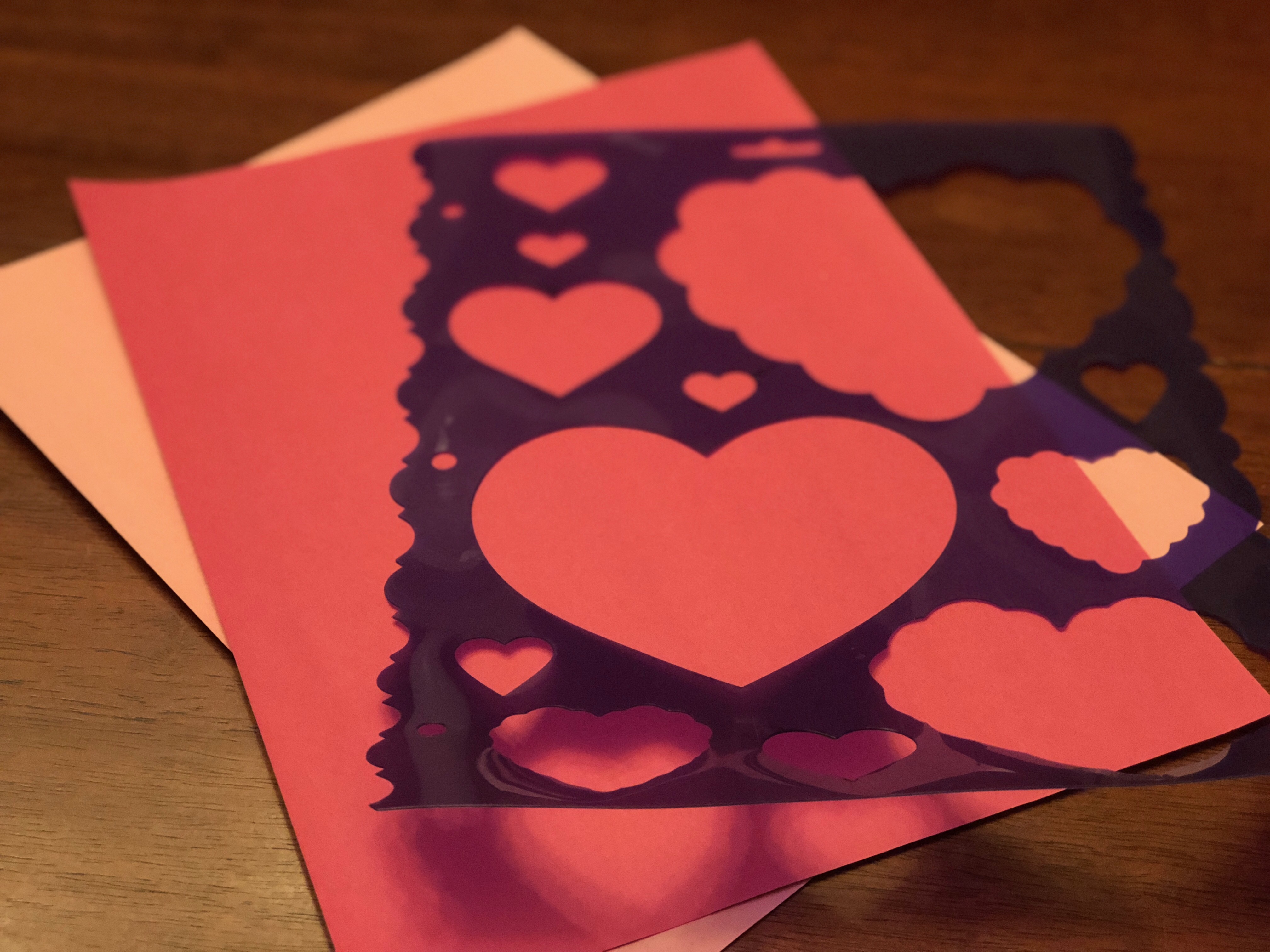 After you cut your 28 hearts out, I labeled them with the numbers for the days of the month. The first year I just took one blank heart each morning and wrote something I loved about that child or my husband. I then taped it to their door under a little sign I made that said "I LOVE…". Each heart finished the sentence. Some examples of what I have written are in the picture below.  As the month went on, I had to get more and more creative and really dig deep on what I loved about each family member. It made me watch them throughout the day and really focus on their positive characteristics and what they did that made me smile. I LOVE this time of year for this tradition!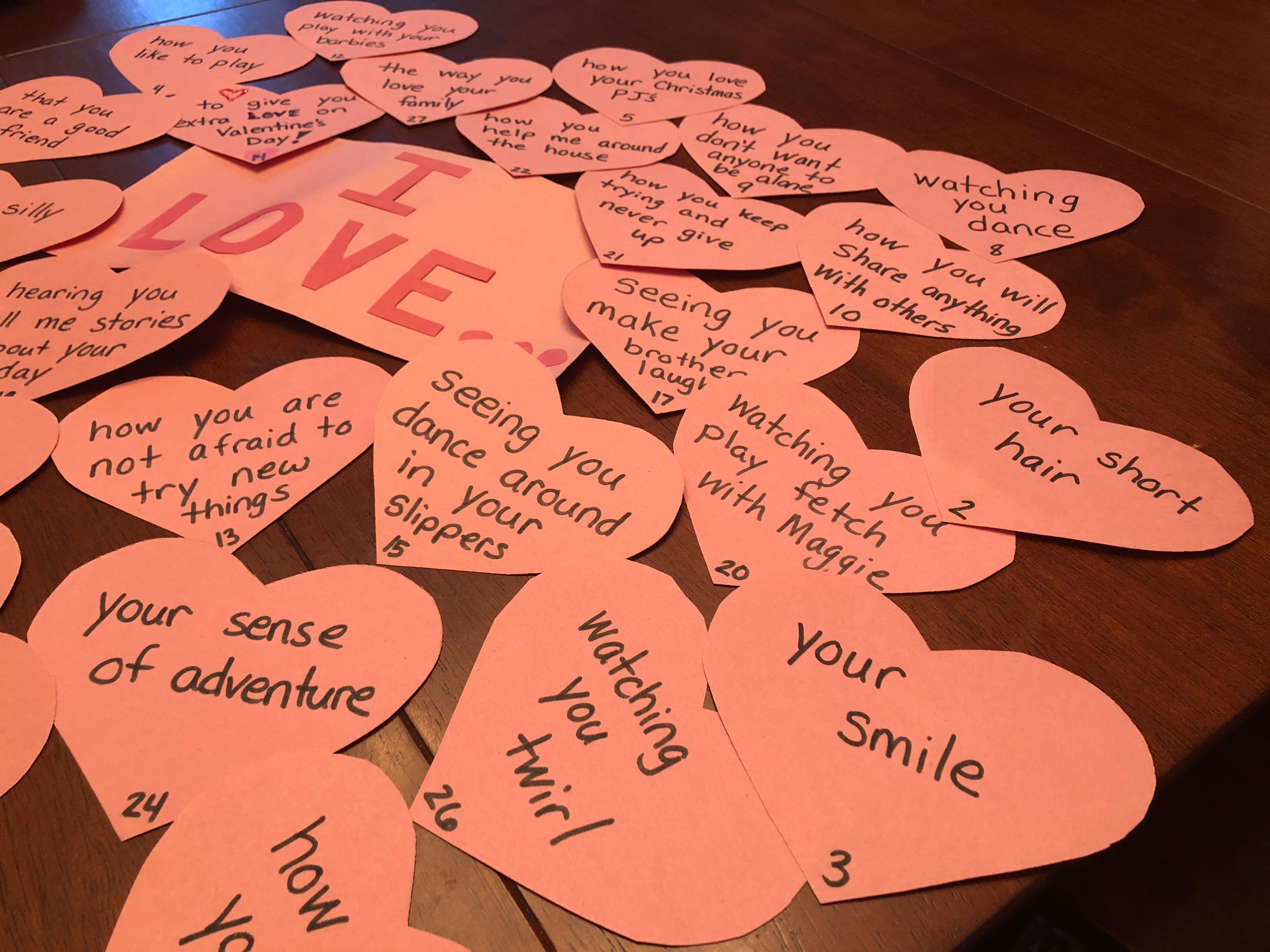 This is what their doors looked like once February 28th hit! Covered with LOVE! I would find them outside their door reading them over and over with a smile on their face.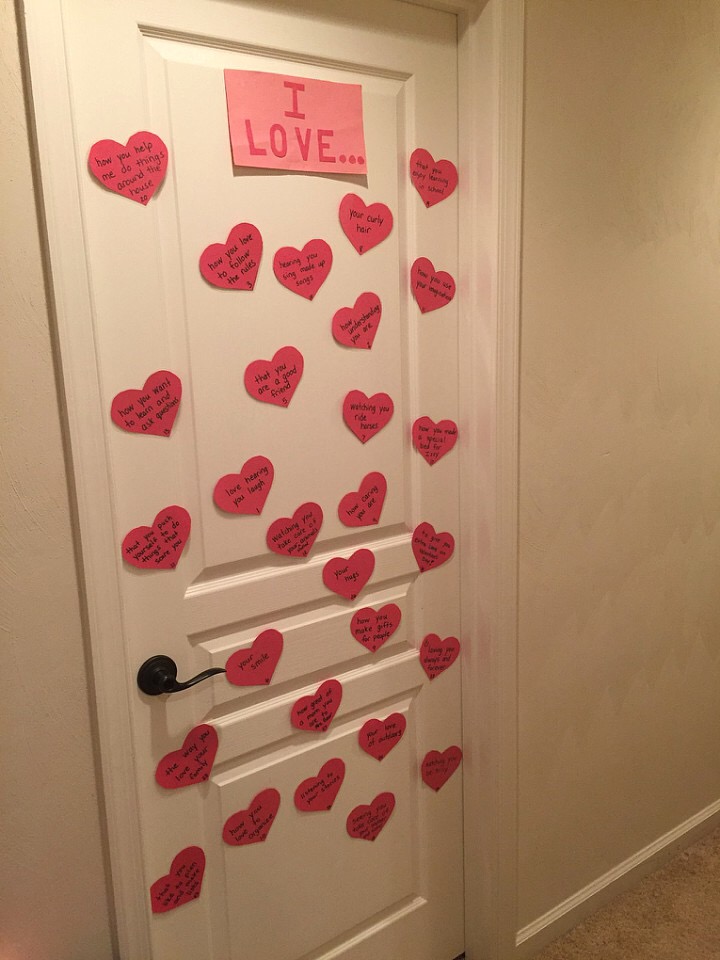 My daughter and son share a room, so the different color hearts really helped since they shared a door.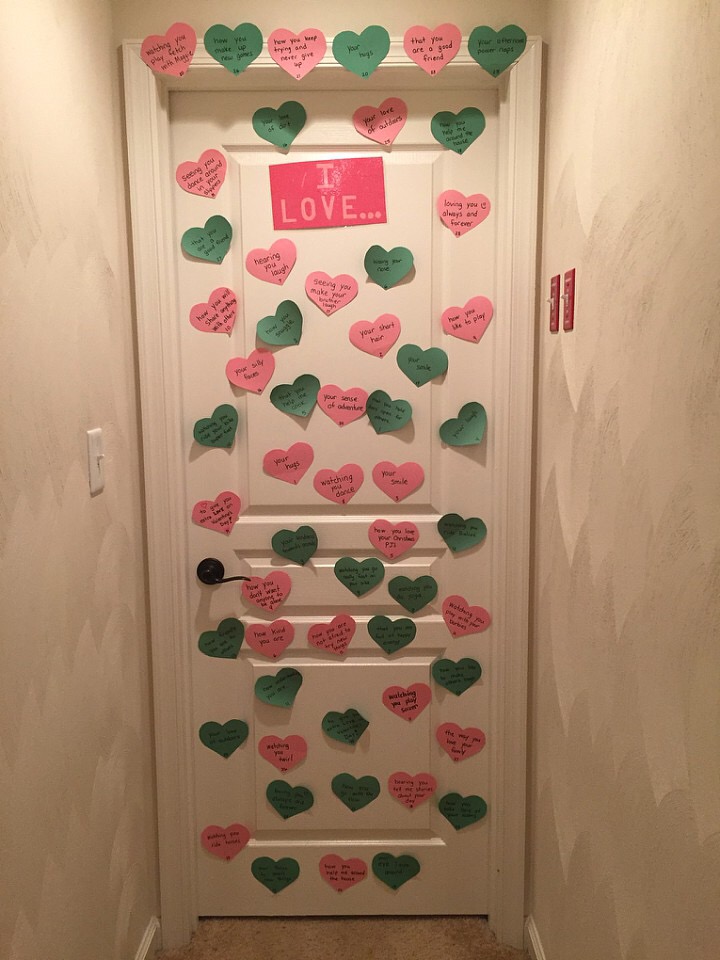 This is such a great tradition to help you focus on the love you have for the family around you. I especially LOVE writing down the things I love about my husband. I am pretty sure I saw him sneak a peek when I was not looking. He is not the romantic type, but having someone tell you all the things they love about you feels pretty good.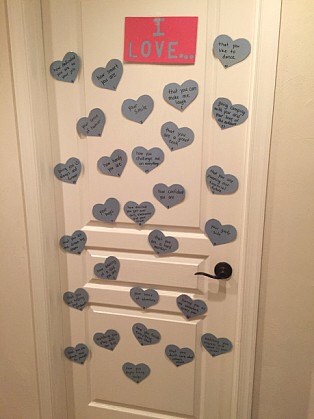 After the first year, I decided to laminate the hearts. I then have the option to use the things I loved about them the past years or I can write a new one on the back in dry erase marker. Our children are constantly changing and growing, so it is nice to have a blank space on the back of each heart to write new things we love about them but always have the first year remembered with being laminated forever.