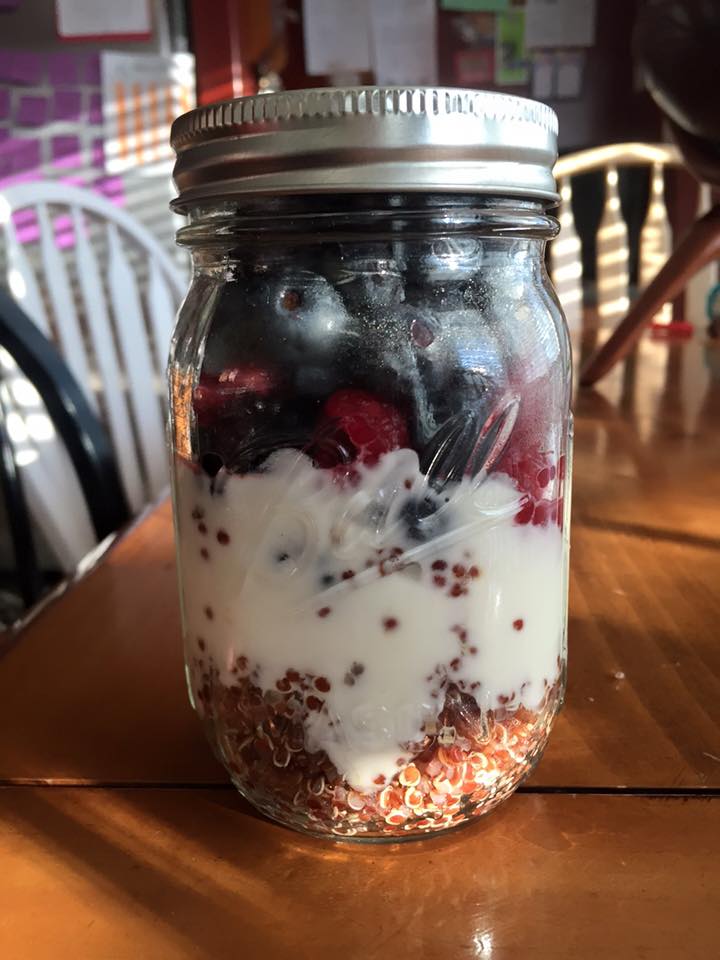 Quinoa in a yogurt parfait?? What?! Will this taste good? That is what I thought at first.
I made one of these for a meal prepped snack for my week. The kids aren't as big of a fan of the quinoa, so I take that out for breakfast and add in some granola on top.  So delicious!!!
1 yellow- quinoa
1 red- Greek  or regular yogurt, plain (About 3/4 cup)
1 purple- berries or pick your own fruit (About a cup)
Sprinkle some cinnamon on top and a drizzle of honey and yummy!! My one daughter loves vanilla extract in hers since she doesn't like cinnamon.
Want to learn more about the Portion Fix system I use? Click HERE!